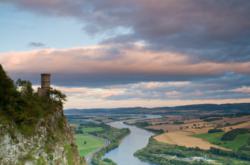 Hopefully the branding goes well and they can work together for years to come.
Basingstoke, UK (PRWEB UK) 1 March 2012
Branding is a very important process, as a a companies brand is the image that is projected to clients. A leading business development business in Northampton regognised the importance of getting their brand right so approached Marketing Quotes to help find the right agency. Normally a local agency is advised, however an experienced branding company from Sheffield was selected to handle the website re-design, corporate literature and logo's due to the designers considerable experience in branding design work.
A spokesperson from the business development company commented 'There are hundreds of website designers in Northampton that could have helped us, but we were looking for a designer that had a unique grasp on branding. Most of the work we were looking for was web based (so a website designer was needed), but there is more to branding than just updating our website.'
When any business is choosing a marketing agency, there are normally a number of factors that are considered; location, experience and price.
Anne Richards (who works for Marketing Quotes) added 'hearing about success is always good, we helped the client in Northampton by getting different designers to introduce themselves and submit a quote for the project, it was their decision on choosing a designer from Sheffield. Normally businesses opt for someone local, but experience is important and (in this case) seemed to be what helped them secure the work. Hopefully the branding goes well and they work together for years to come.'
About Marketing Quotes - Marketing Quotes is a free service to help UK businesses to get free advice and quotes from local website design and marketing companies.
###