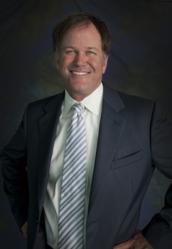 A strong economic development brand attracts investors and businesses to a community, and yet many municipal leaders believe branding is the jurisdiction of tourism marketing only.
Nashville, TN (PRWEB) March 01, 2012
Don McEachern, CEO of North Star Destination Strategies will teach a leadership seminar at the National League of Cities' 2012 Congressional Conference March 10-14 in Washington, D.C. McEachern will explore the why and how of municipality marketing focused on economic development. "A strong economic development brand attracts investors and businesses to a community," explained McEachern. "And yet many municipal leaders believe branding is the jurisdiction of tourism marketing only."
In fact, research has shown that almost 75% of capital investment deals don't involve an initial contact with any development organization until a short list of potential location options for investment has been created . . . and that number goes up every year. But a relevant and compelling community brand directly addresses that issue by helping cities build on their most promising reputation. "Reputation – via word of mouth and media coverage – plays a huge role in attracting site selectors and investors to a community," explains McEachern.
Clearly a constellation of factors influence reputation but it goes without saying that a relevant and compelling economic development brand plays a critical role in attracting investors to a community. And you can't focus on building an economic development brand in an organizational vacuum. Because a city's business climate is inextricably tied to other internal factors like government, sustainability, education, quality of life and culture . . . its brand must be as well.
Economic development organizations have a number of misperceptions when it comes to the value of branding. First, many believe that branding is more the jurisdiction of retail products and tourism. Second . . . and this is often tied to the first misperception . . . many ED professionals relate branding strictly to the development of a logo and a line.
While a unified graphic identity is part of a strong economic development brand, it is not the be all and end all. Broad integration of the strategy behind the brand into the mindset, marketing, product development and promotions of the private sector is the key.
In addition, time will be spent during the seminar discussing ways to recruit the private sector's fiscal participation in the brand management process. "In this economic climate, municipal leaders face a very real challenge when it comes to apportioning part of their budget to economic development marketing, says McEachern. "However, recruiting the private sector's fiscal participation in the brand process from the get-go often means a city can reap this reputational advantage without spending a single tax dollar. And, using your brand as a pivotal economic development rallying point can pull together efforts and assets for a more competitive community."
This presentation marks the fourth time McEachern has engaged session attendees on various aspects of community branding at NLC, a hot topic for municipal leaders because community branding touches all public sector organizations that impact the fiscal vitality of a city including tourism, the chamber and economic development.
NLC is committed to providing city leaders with resources that help blaze pathways toward exceptional leadership and professional and personal advancement. NLC is also the gathering point for city leaders looking for opportunities to collaborate, share best practices, and network with thousands of others who deal with the same issues on a daily basis. The organization's 2012 NLC's 2012 Congressional City Conference in Washington, D.C., offers local officials the opportunity to hear from respected national figures, network with other city leaders, participate in innovative workshops, learn new skills and lobby on Capitol Hill.
North Star Destination Strategies is a full-service research, branding and strategic planning agency located in Nashville, TN. The company is focused on helping communities ranging from tiny towns to region to states harness the strength of a well-defined and uniquely articulated brand identity. Areas of focus include tourism research and marketing, economic development research and marketing, community development and more.
###