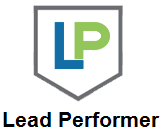 Mesa, Arizona (PRWEB) March 01, 2012
Dynamic Page Solutions has launched several brand new Lead Performer sites. The strategic combination of paid placement Internet advertising with a search engine optimized real estate IDX is designed to gain search engine traffic and real estate leads from both paid and organic results for related keywords.
As an early adopter of this new program, these sites gain exclusivity from a new template designed specifically to convert paid search traffic into real estate leads. The same template is powered by Dynamic Page Solutions proprietary content management system which automatically generates thousands of optimized pages for homes for sale in a client's market. MLS listings are sorted and categorized based upon many inherent property features and the description uploaded to the MLS by the listing agent. Properties can be optimized for terms such as condo, gated community, golf community, foreclosure, short sale, affordable, luxury and many more terms. Each listing that is available on the MLS through broker reciprocity agreements can be used to bring traffic to a client's personal website.
One of the core benefits of using our indexable IDX which is further enhanced by optimization of property types is the ability for branded web pages to be returned for a significant number of user queries. Internet marketing typically consists of targeting keywords. Creating many web pages that target a great variety of keywords broadens the chance of matching these keywords to user queries (homebuyers). Dynamic Page Solutions real estate technology creates these optimized web pages, (individual real estate listings) automatically and without the need for a real estate professional to understand web development or determine which keywords to go after.
There will now be thousands of web pages working autonomously to gain new real estate business for these clients. Having a strong web presence is increasingly critical in real estate marketing since most homebuyers begin their search for real estate on the web and this trend will only grow as mobile Internet devices gain traction. Unlike competitor agreements, Dynamic Page Solutions Lead Performer websites come with custom keyword research, SEO'ed content, 28 buyer topics, a premium CRM and clients can retain possession of the site should they choose to cancel the PPC portion of the program and only continue with a monthly hosting fee. The new Lead Performer sites can be seen here: http://www.USPrefRealty.com, http://www.QueenCreekHomesNow.com, and http://TempeRealEstateNow.com.
Dynamic Page Solutions currently provides services in 60 MLS markets across the nation and is growing to include new markets each month. Agents and brokers that are serious about growing their real estate businesses choose Dynamic Page Solutions as their website and IDX provider because of the ability to win real estate traffic. Additional services include SEO and PPC management. For more information on IDX solutions and real estate websites visit http://www.leadperformer.com/ and or call 888-782-8184.
###