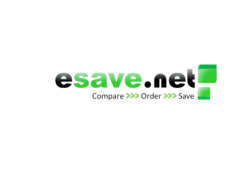 "With all eSave.net takes into consideration, there is no way a single person could compare pricing on 100% of items the way eSave.net does for the food and beverage industry."
Addison, TX (PRWEB) March 01, 2012
Encore Payment Systems and its affiliated companies Momentum Payment Systems and Prodigy Payment Systems are excited to announce a partnership with eSave.net. eSave.net is an internet-based software program designed for establishments in the food and beverage industry to aggregate data amongst food, paper and produce purveyors for the best weekly pricing.
The method eSave.net uses to sequence inventory makes the actual ordering process more time-efficient and less stressful for their buyers. The software program is set up where the buyer simply picks out what they need to order, plugs everthing in, hits "go" and eSave does the rest!
When using the program, eSave.net's clients are guaranteed to receive up-to-date pricing from all current purveyors, save time and money, monitor every aspect of the purchasing process, compare prices at the smallest unit of measure and feel safe with the full site security promise. Rahul Tandan, National Account Manager for eSave.net says, "When I was in purchasing, it would take me 300 minutes to compare pricing for 300 items. It was a cumbersome process that took time away from our guests. With all eSave.net takes into consideration, there is no way a single person could compare pricing on 100% of items the way eSave.net does for the food and beverage industry."
With eSave.net, not only will its customers have the advantage of an apples-to-apples comparison between vendors, but the system will compile the data on all the products, pricing, history and future trends into a detailed report. eSave.net informs the purchaser prior to an order, allowing the opportunity to develop a level playing field between owners and vendors.
For further information visit http://www.eSave.net or contact
Rahul Tandan, National Account Manager
rtandan(at)mymerchantzone(dot)com, (214) 442-1700 x 5121
About eSave.net
eSave.net is a web-based company that was designed to help professionals in the food and beverage industry save on products by comparing weekly prices. eSave.net's unique cloud technology allows purchasers to view and compare live pricing to source goods in a matter of minutes. eSave.net takes pride in its promise to lower cost, provide better service and increase revenues for food and beverage professionals. eSave.net's sales office is located in the Dallas/Fort Worth metroplex servicing clients on a national level.
About Encore Payment Systems
Encore Payment Systems was established for the purpose of providing electronic payment processing solutions and other value-added services to small and medium-sized merchants throughout the United States. Encore is a leader in the electronic payment processing field providing credit card, debit card, ATM card, gift card, prepaid card, EBT and check processing services. Encore maintains a sincere dedication to superior customer service and an honest and ethical approach to acquiring new customers. This vision has enabled Encore to become one of the fastest growing companies in the industry excelling in all aspects of merchant services. Encore Payment Systems is located at 3801 Arapaho Road, Addison, Texas 75001. Please follow us @EncorePS, like us on Facebook or visit Encore Payment Systems online at http://www.EncorePS.com.
###