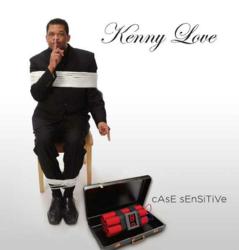 If I could be any animal, I believe I would elect to be a giraffe so that I could see all the BS coming a mile away.
Dallas, TX (PRWEB) March 01, 2012
Detouring from his normal Jazz elemental groove, and on the musical heels of his recent 10-song "cAsE sEnSiTiVe" Jazz CD release, Dr. Kenneth Love (aka Kenny Love) slams the 2012 dance floor with his new high energy dance single titled "Chance." The ever pulsating single can be experienced firsthand on Dr. Love's YouTube channel.
Continuing with his unique mode of storytelling through song, "Chance" presents a mysterious character who attempts to persuade and entice impending souls to come along with him to a destiny of uncertainty while ensuring them that there is no need for concern of harm. Slightly reminiscent of the Pied Piper of Hamelin story by writer Robert Browning, a video is planned to further convey the story.
"For a musician and recording artist, producing original music and video is an unimaginably satisfying experience," says Dr. Love. "And the video aspect, perhaps even more so at times, due to one's ability to act out the story visually for even greater clarity. And, its result can often create an epiphany when its process is truly derived from the spirit," he adds.
Dr. Love's "cAsE sEnSiTiVe" release, on which he composed the music, lyrics, played several instruments, sang all vocals, and produced the project, features ten original Modern Jazz selections that have garnered a number of respectable compliments from the music industry, including deejays/disc jockeys and fans alike, and which can be viewed on the Comments page on his website.
With over one hundred fifty radio stations worldwide broadcasting various selections from the "cAsE sEnSiTiVe" compact disc, several revealing music reviews attest to the musical quality presented throughout the release.
Additionally, the release spawned another dance floor favorite appropriately titled "Let's Dance!" of which its companion video may also be seen on Dr. Love's YouTube channel, with deejay comments and response regarding it available for review on the Starfleet Music Pool website.
Airplay Direct member radio station personnel, disc jockeys, and deejays may download both radio and dance versions of "Chance" on the Airplay Direct website.
ABOUT Dr. Kenneth Love
Dr. Kenneth Love began his studio recording career in 1982 after having served four years in the military. He produced and released several singles independently during an eight-year period (1982-1990) before spending the following twenty years (1990-2010) representing other independent musicians and recording artists as an international radio/video promoter and media publicist. He retired from promotion and publicity in 2010 to return to his musical artistry. Dr. Kenneth Love holds a Bachelor of Arts degree in Music Education, a Master of Business Administration degree in Business Marketing, and a Ph.D./Doctorate degree in Business Marketing. For more details and information, please visit his website at KennyLoveJazz.com.
###