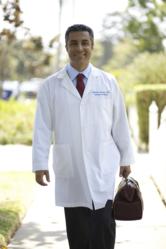 House Call Doctor Los Angeles offers convenient and affordable concierge medical care in the comfort of your own home environment 24/7.
Los Angeles, CA (PRWEB) March 01, 2012
House Call Doctor Los Angeles is a concierge mobile medical practice providing affordable high quality comprehensive medical care at your home, office, or hotel 24/7. Dr. Michael Farzam is a board certified house call physician trained and equipped to diagnose and treat most acute and chronic medical problems.
This is a great service for person's who would like the convenience of being cared for in the comfort of their own home, are either too busy, too sick, or don't have time to go to the doctor's offices for urgent care and primary care issues. The doctor usually at your location in one hour or less.
House Call Doctor Los Angeles is a fully mobile clinic performing all office-based procedures in the home, including rapid strep testing, urinalysis, pregnancy testing, injectables, vaccinations, lab testing, ultrasounds, x-rays, EKG, and much more. Concierge annual fee service plans include 24/7 access to the physician, guaranteed same day visits, unhurried visits, and no further charges for house call visits for an entire year.
Corporate wellness plans are also available. Visit http://www.HouseCallDoctorLA.com or call 310-849-7991 anytime for more information.
###