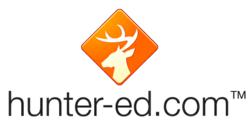 Dallas, TX (PRWEB) March 12, 2012
Students taking New Hampshire's online hunter safety course at http://www.hunter-ed.com/newhampshire will experience a variety of new features designed to provide a high-quality educational experience that is easy and fun. One feature that remains the same is hunter-ed.com is approved by the New Hampshire Fish and Game Department and contains the same material that's taught in the classroom.
The new version of hunter-ed.com/newhampshire offers an optional narration feature that allows students to listen, read or both. Exam questions also are read out loud and include illustrations to help students recall what they've learned.
In addition, New Hampshire's online hunter safety course is designed to engage students with a combination of detailed illustrations, animations and short blocks of text. Using this mix of teaching methods helps students quickly grasp course concepts. Plus, they can review the material at hunter-ed.com/newhampshire at their convenience.
Students can study for free at hunter-ed.com/newhampshire. Those who must receive their hunter education certification to obtain a hunting license pay a one-time fee, which is due only if they pass the test. Students can take the test as many times as they need to pass it. To complete the hunter education requirements for New Hampshire, students must pass the online and field day portions of the course. Before completing the online course, students should check for availability of a field day.
Under New Hampshire hunting law, hunters and trappers must attend training courses specific to the license type they wish to purchase. Individuals may purchase a New Hampshire hunting, archery or trapping license by showing a certificate of completion from the appropriate course, or a previously issued license of the same type. Students must be at least 15 years or older to get their certification online. To take the online portion of the hunter education course, visit http://www.hunter-ed.com/newhampshire.
About Kalkomey
Kalkomey, parent company of hunter-ed.com, is the official provider of recreational safety education materials for all 50 states. Our print and Internet courses have been providing official safety certification since 1995. We provide safety courses in boating, hunting, bowhunting, and off-road vehicle (ORV) and snowmobile operation. For more information, visit kalkomey.com.