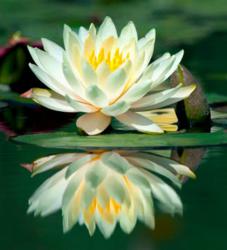 Our patients are even able to stop getting their allergy shots.
-Lisa Metzger LAc
Brooklyn, NY (PRWEB) March 06, 2012
Garden Acupuncture has a simple treatment protocol that reduces allergy symptoms by 75-100% and results last all season.
The protocol consists of two treatments per week for four weeks and patients take an herbal formula.
According to Asthma and Allergy Foundation of America, approximately 40 million Americans suffer from seasonal allergies and the cost of standard allergy medications is $5.7 billion per year.
Alternative medicine has a an effective, affordable solution. With acupuncture and Chinese herbs, you can prevent allergies from ever starting.
Garden Acupuncture practitioner, Lisa Metzger LAc states, "Our patients have no more itching, runny noses or red eyes, no more missed work and are even able to stop getting their allergy shots."
Getting treatment before allergy season allows for the most effective results. This year spring allergies could begin earlier and last longer due to the mild winter. So, March is the perfect time to take your health into your own hands.
Check out the video below to learn more about Garden Acupuncture.
Garden Acupuncture is located in Park Slope Brooklyn, next to the Food Co-Op
790A Union St (between 6/7th Ave)
GardenAcu.com
Specializing in fertility medicine, pain resolution and allergies using acupuncture, Chinese herbal therapy and nutritional counseling