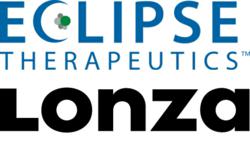 Lonza is excited that Eclipse has chosen us to support this innovative field of novel cancer therapeutics
Basel (Switzerland) , California (USA) (PRWEB) March 01, 2012
Lonza and Eclipse announced today an agreement for the production of Eclipse's novel cancer therapeutic antibody, ET-101, using Light Path™ Development Services. ET-101 is under investigation for the inhibition of the growth of cancer stem cells. Under the agreement, Lonza will produce phase 1 clinical material at its development and manufacturing facility in Slough, UK.
Dr. Christopher Reyes, CSO of Eclipse Therapeutics said, "Lonza's best-in-class antibody manufacturing capabilities will greatly support our development strategy to deliver the highest quality and most effective therapeutics targeting cancer stem cells. Moving into cell line development and subsequent manufacturing represents an important milestone for Eclipse."
Cancer stem cells are a small subset of cells within a tumor that are thought to play a critical role in tumor initiation, recurrence and metastasis. ET-101 is a novel therapeutic antibody designed to target these cancer stem cells. Eliminating cancer stem cells, in conjunction with other therapies that address the tumor bulk, represents a new cancer treatment paradigm that could offer a distinct advantage over existing strategies and a solution for chemoresistance.
"Lonza is excited that Eclipse has chosen us to support this innovative field of novel cancer therapeutics", said Dr. Stephan Kutzer, COO Lonza Custom Manufacturing. "We are pleased to offer development services specifically designed to support emerging companies during their early clinical milestones."
About Eclipse
Eclipse Therapeutics, Inc. ("Eclipse") is a private biotechnology company dedicated to the discovery and development of therapeutics that target cancer stem cells and other forms of innovative cancer treatment. Cancer stem cells are a subset of cells within a tumor thought to play a critical role in tumor initiation, recurrence and metastasis. They are also implicated in resistance to current standard of care cancer treatments. Eclipse is leveraging its deep expertise in cancer stem cell biology and therapeutic antibodies to develop novel therapeutics that address unmet needs in cancer patient care. For more information, please visit http://www.eclipsetherapeutics.com.
About Lonza
Lonza is one of the world's leading suppliers to the pharmaceutical, healthcare and life science industries. Products and services span its customers' needs from research to final product manufacture. It is the global leader in the production and support of active pharmaceutical ingredients both chemically as well as biotechnologically. Biopharmaceuticals are one of the key growth drivers of the pharmaceutical and biotechnology industries. Lonza has strong capabilities in large and small molecules, peptides, amino acids and niche bioproducts which play an important role in the development of novel medicines and healthcare products. Lonza
is also the world leader in microbial control providing innovative, chemistry-based and related solutions to destroy or to selectively inhibit the growth of harmful microorganisms. Its activities encompass the areas of water treatment, personal care, health and hygiene, industrial preservation, materials protection, and wood treatment. In addition, Lonza is a leader in cell-based research, endotoxin detection and cell therapy manufacturing. Furthermore, the company is a leading provider of value chemical and biotech ingredients to the nutrition and agro markets.
Lonza is headquartered in Basel, Switzerland and is listed on the SIX Swiss Exchange and secondary listed on the Singapore Exchange Securities Trading Limited ("SGX-ST"). Lonza is not subject to the SGX-ST's continuing listing requirements. Lonza is subject to the listing rules of the SIX Swiss Exchange, which do not have specific requirements equivalent to the listing rules of the SGX-ST in respect of interested person transactions, acquisition and realizations, and delisting. In 2011, the company had sales of CHF 2.69 billion. Further information can be found at http://www.lonza.com.
###