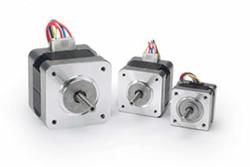 NMB motors are used in a variety of lab automation and medical devise designs.
Chatsworth, CA (PRWEB) March 06, 2012
NMB Technologies Corporation will be taking part in the world's largest annual conference and exposition for laboratory science, the Pittcon 2012 show, by exhibiting hybrid, permanent magnet and brushless small motors, as well as miniature ball bearings and cooling fans.
NMB motors are used in medical devise designs for laboratory automation and clinical analysis equipment, such as sample transport and preparation systems, plate readers, liquid and specimen handling systems, storage retrieval systems, in vitro diagnostic equipment and chromatography.
The lab equipment and medical design engineer requires devises that produce consistent and precise results. NMB enters the design phase by introducing highly reliable and accurate hybrid and permanent magnet step motors. These motors are manufactured with NMB's miniature precision ball bearings, established in the industry as long life, low noise and precise components.
NMB also offers a varied line of brushless motors with extensive durability, a higher degree of efficiency and a small footprint that make them essential for medical applications, optics and precision engineering designs.
All these motor products, as well as NMB's miniature precision bearings and cooling fan solutions will be exhibited at the Pittcon Show 2012, booth # 1160. Come talk to our engineers and take a peek at our line of products.
About NMB Technologies Corporation – NMB Technologies Corporation, a Minebea Group Company, is the world's largest manufacturer of miniature precision ball bearings and a volume leader in the design and manufacturing of precision electro-mechanical components, including cooling fans and blowers, precision small motors and mechanical bearing assemblies, and it has now introduced a new programmable LED driver. NMB products can be found in the personal computing, networking, telecommunications, home entertainment, home electronics, and automotive, medical and industrial markets. For more information on NMB Technologies Corporation visit: http://www.nmbtc.com or contact us directly.
###