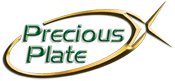 Precious Plate appreciates all of our employees for whom we could not do without.
Niagara Falls, NY (PRWEB) March 01, 2012
Precious Plate, an industry leader in selective plating services such as reel-to-reel plating and gold plating, has provided high-quality electroplating services for nearly 40 years. The company contributes much of its success to long-term employees who have dedicated the majority of their working years to assuring Precious Plate's success and longevity.
The company recently held their annual holiday party, where Scott Law, G.M. and V.P. of Operations, gave a speech to thank all employees for their persistence and hard work. He had many extremely positive things to say about Precious Plate's employees and added, "Precious Plate appreciates all of our employees for whom we could not do without."
Precious Plate's employees have promoted consistency in customer satisfaction, receiving feedback that highlights Precious Plate's best attributes: "Responsiveness and [a] historically high level of quality [and] consistently good feedback from our staff related to the service provided by Precious Plate's Quality and Engineering departments" as well as "character and response of the team....great people make great companies. Precious Plate will do what it takes to make delivery times, working long hours and solving many technical problems as they arise, ultimately creating a quality product, every time."
Precious Plate looks forward to coming years with these dedicated members who have assured quality and savings to customers for over three decades. Here are the names of the proud pioneers who have served Precious Plate for 30 years or more:
Dave Hurst: Owner/Founder
Bill Copping: Owner/Founder
Bill Lekki: Technical Director
Mike Schmidt: Process Control Technician / Gold Expert
Chris Baron: Assembly/Fabrication Manager
Ken Russell: Security, Environmental Health & Safety Manager
Christal Pietricone: Quality Manager
Teresa Sczesniak: Comptroller
To learn more about Precious Plate and the electroplating services they offer, contact them at (800) 684-4774 or visit their website at http://www.preciousplate.com.
About Precious Plate:
Since 1973, Precious Plate has provided exceptional selective electroplating services by continually adapting electroplating equipment and processes to the specific needs of a wide variety of manufacturers. Precious Plate's electroplating equipment and selective electroplating processes can deposit precious metals with extreme selectivity, which reduces the amount of precious metal used in the electroplating process and ultimately the cost to customers. The company's goal is to provide ideal performance without compromise.
# #