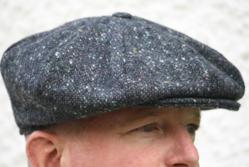 From Ireland Shore to Your Door!
New York, NY (PRWEB) March 01, 2012
John Murray CEO of Donegal Importers announced today, "In March 2012 we are offering major discounts on all products ordered online." Mr Murray went on to say, "March in the United States has always been a special time for Irish Americans. It's a celebration of Irish heritage that starts after Valentine's Day and continues until St Patrick's Day."
Mr Murray went on to say, "We feel at Donegal Importers we are the best source online to buy authentic products produced in the Republic of Ireland." In the past four years "Donegal Importers has grown into one of the largest suppliers of Ireland produced products."
Donegal Importers has offices in both the United States and Ireland. In 2011, the company opened call center operations in Dublin, Ireland.
From Ireland's shore to your door.
# # #