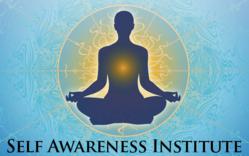 "This training has radically increased my yoga studio's business, and taken my own practice to a whole new level"
Los Angeles, California (PRWEB) March 01, 2012
The Self Awareness Institute has expanded its training courses and introduced a new teacher training program. With the growth of yoga studios and teachers, counselors and life and business coaching, a need has developed for more advanced training in how to develop greater self-awareness. The new course is part virtual, using teleconferencing and web based media, and part physical and conducted through seminars and retreats held around the world.
Learning how to raise consciousness and develop the mind is becoming an increasingly more interesting and important to those to teach others. "Teachers, counselors and coaches are asking themselves 'what's next' in their own professional development" according to the Self Awareness Institute's founder and guru Steven Sadleir. The new one to two year training program allows all those seeking self-improvement and enlightenment to a higher level of proficiency and helps teachers and coaches build their business through branding, cross marketing and being able to offer more tools to help their students, clients and patients.
The Self Awareness Institute (SAI) was founded in 1985 in Laguna Beach, California, and now has students in over 120 countries. SAI currently has a dozen certified teachers and several dozen in training, and with the new program is opening up the opportunity for students from anywhere in the world.
Steven S. Sadleir is the director of the Self Awareness Institute, a recognized Kundalini Master from the Tamil line of Siddha Yogis, Vethathiri Maharishi, and a Shaktipat Yogi trained by Shivabalayogi Maharaj from Bangalore, India. Mr. Sadleir is also a best-selling author, host of Enlightenment Radio on the Internet, and holds a Master's degree in financial economics.
A free live teleconference Wednesday, March 14th, at 7:00 pm PST (Pacific) will be conducted by Steven to go over the Teacher Training program and answers questions. The number is (530) 881-1400 followed by pin code 762617 when prompted.
For more information contact Kim Mason at 949-355-3249
###