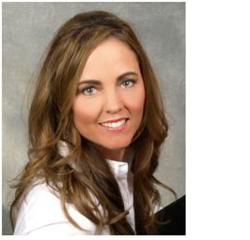 To non-invasively and objectively screen patient sleep quality is of critical importance for successful integrative treatment. Being part of a company at the cutting edge of such personalized medicine is incredibly exciting.
Thornton, CO (PRWEB) March 20, 2012
SleepImage™, creators of the SleepImage system, welcomes Kelly L. Olson, Ph.D. as Director of Clinical Research & Development. Dr. Olson brings a unique blend of expertise to her new position with a Masters in Science (Exercise Physiology) from the University of North Dakota and a Ph.D. in Pharmacology and Therapeutics from the University of Manitoba, in Winnipeg, Canada.
Dr. Olson's work experience brings a unique and complimentary range of expertise to the field of sleep, including research, clinical pharmacology, and therapeutics. Dr. Olson is the former Director of Research and Development for a biotechnology company where she led a team of scientists investigating the nervous, endocrine, and immune systems as they work together in both sickness (including sleep pathology) and health.
About SleepImage:
SleepImage develops and markets the SleepImage system - a low cost, FDA approved medical device used by Clinicians to determine how sleep quality may be impacting a patient's health over time.
SleepImage™ is a wholly owned subsidiary of MyCardio© LLC