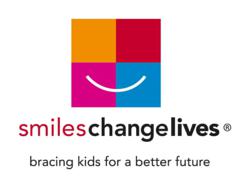 Part of my life's purpose has always been to give back to those who need my help, and Smiles Change Lives is helping me achieve that purpose.
Boston, MA (PRWEB) March 01, 2012
A child's joyful smile is contagious. However, some children are afraid to smile because they are embarrassed by their teeth. In today's economy, this situation can be heartbreaking for families who do not have the resources to pay the full cost of orthodontic treatment.
Thanks to hundreds of caring orthodontists and one national charity, families have an opportunity to help their children obtain affordable orthodontic treatment. Smiles Change Lives (SCL) is now serving low-income kids in the Boston area thanks to the dedication of several local orthodontists.
These doctors have joined SCL to help provide better care to youth in the Boston area who cannot afford treatment and don't qualify for other assistance. The doctors will donate their time and talents to treat SCL-approved patients. SCL requires that each patient's family pay a $500 program fee in return for full orthodontic treatment.
"I decided to become involved with SCL as another way to change the lives of the children in the communities in which I practice as well as grew up in.  It is rewarding to me that I am able to refer parents to SCL when financially they simply cannot afford another monthly payment, but their child needs and deserves treatment. The joy that I receive by treating such cases is priceless," says Dr. John Pavlo of Pavlo Orthodontics.
SCL is actively seeking program applicants who meet these criteria:

10-18 years old
Household taxable income at or below 200% of the Federal Poverty Level
Crooked teeth and/or misaligned jaws
Good oral hygiene
"I believe that all health care professionals chose their careers to make a difference in the lives of their patients. Part of my life's purpose has always been to give back to those who need my help, and Smiles Change Lives is helping me achieve that purpose," adds Dr. Pavlo.
Interested families are encouraged to review the program's financial guidelines at http://www.smileschangelives.org/qualify. Educators, nurses, counselors and oral health professionals are encouraged to nominate or refer candidates to this program. Visit http://www.smileschangelives.org/apply to download an application in English or Spanish or call (888) 900-3554 to request more information or an application by mail.
Boston area orthodontists who have generously donated their time and skills to SCL include:
Dr. Alan Berko
Dr. Andrew Chase
Dr. Robert Chavez
Dr. Paul Fitzgerald
Dr. Unae Han
Dr. Jamie Kane
Dr. Jess Kane
Dr. Peiman Mahdavi
Dr. Carolyn Melita
Dr. Pushpak Patel
Dr. John Pavlo
Smiles Change Lives (SCL) promotes and provides access to life-changing, essential orthodontic treatment to children from low-income families. With a growing demand nationwide, our vision is to provide access to braces for all youth suffering from crooked teeth and misaligned jaws. Since 1997, SCL has created more than 1,500 healthy smiles. With the support of 3M, our official orthodontic industry sponsor, SCL will be able to reach out to even more communities nationwide.
###