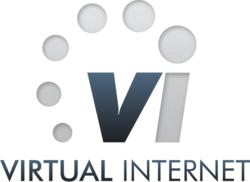 "With Virtual Internet, we have the confidence that we can keep growing our business without running into any limits with our supporting IT infrastructure," said Grade Results founder and COO, Craig Ullman.
London, England (PRWEB UK) 1 March 2012
Virtual Internet, a leading provider of high availability hosting solutions for mission critical websites and applications, today announced that it has been selected by the leading innovator of live, one-to-one online instruction, Grade Results, to deliver cloud hosting.
Grade Results provides one-to-one online tutoring and interactive, multimedia courseware that is completely customized for each student. The company approached Virtual Internet looking for a high-availability hosting environment that would be able to support their online learning platform and allow the flexibility to scale in tandem with the rapid growth that Grade Results is currently undergoing.
"Prior to Virtual Internet, we had dedicated servers with another hosting provider but we outgrew the solution, and purchasing additional dedicated servers would have made for an unnecessarily complex infrastructure," said Grade Results founder and COO, Craig Ullman.
Virtual Internet worked to understand Grade Results' existing infrastructure set up and current and future business goals, then proposed a cloud hosting solution that would deliver the flexibility to scale the service as and when needed.
"Grade Results is an online service and our students are logging on 24/7 from across the United States to access our courses," said Ullman, "so it was crucial that our hosting provider be able to deliver a high availability platform." Grade Results evaluated several other cloud service providers, but selected Virtual Internet because of its enterprise-class, always up hosting environment, technical support and very competitive pricing. "Virtual Internet offered the best bang for the buck; it ended up being an easy choice."
Choosing an Infrastructure-as-a-Service model for their hosting requirements has eliminated the necessity to employ infrastructure technicians in house. Instead, Grade Results has a team of software developers and designers that focus on innovating and driving the Grade Results business offerings forward.
"Having fast and reliable technical support from Virtual Internet has been invaluable to us. With Virtual Internet, we have the confidence that we can keep growing our business without running into any limits with our supporting IT infrastructure," said Ullman. "With the Virtual Internet cloud hosting solution in place, we can grow to support massive numbers of users."
Grade Results serves clients throughout the Southeast and Mid-South regions of the United States, and recently opened new offices in Boston, Massachusetts and Madison, Wisconsin.
"Grade Results is a great example of how Virtual Internet can provide a valuable service to a busy customer to which high-availability is paramount," commented Patrick McCarthy, Managing Director, Virtual Internet. "Because we provide Infrastructure-as-a-Service, business IT leaders can concentrate on driving their organization forward, rather than having the constant worry of whether they have the agile and reliable IT infrastructure in place to support business demand."
About Grade Results
Grade Results (http://www.graderesults.com) is the leading innovator of live one-to-one online instruction, providing a comprehensive set of services to public, private, charter and alternative schools, as well as community colleges and universities. Grade Results is the only provider that combines powerful content, dynamic live instruction, and unparalleled technology to enhance the performance of students across the country. Grade Results' state aligned content is developed and taught by advanced-degreed instructors and expands the educational spectrum from basic skills, such as reading and math, to highly specialized courses for gifted and talented students. In addition, Grade Results provides college entry exam prep, and supports a full range of college courses. Grade Results provides critical solutions to its clients, including one-to-one tutorial services, distance learning, credit recovery, retention management, graduation advancement, remediation, and intervention.
About Virtual Internet
Virtual Internet (http://www.vi.net) is a leading provider of high availability hosting solutions for businesses. Virtual Internet tackles the agility, innovation, and efficiency challenges posed by on-premise IT infrastructure. Specializing in cloud services and exceptional managed services with tailored SLAs, Virtual Internet delivers a reliable platform for hosting your websites and applications without you having to manage the infrastructure that goes with it. Virtual Internet cloud services includes cloud servers, private cloud, and hybrid cloud and delivers a dynamic environment for hosting IT assets with the flexibility to change resource requirements on-demand and in tandem with business objectives. The team at Virtual Internet believe that all companies are different which is why they design, build and manage cloud services to suit each customer's unique needs. The company also offers dedicated servers, colocation, CDN, and messaging and collaboration SaaS applications.
###