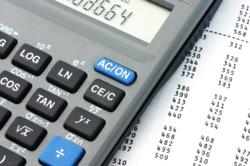 we are really pleased to have found a local designers, it is great that they have done work in our industry before...
Basingstoke, UK (PRWEB UK) 2 March 2012
Brochure design companies are plentiful in the UK, which is why Marketing Quotes are used by so many UK businesses, as finding a local designer with industry experience can be a time consuming and frustrating process. A leading accountancy practice in Slough approached Marketing Quotes in February 2012 to help them get design ideas and quotes from local design experts that had experience in doing brochure design for accountants and financial companies.
A representative from the accountancy firm in Slough commented 'we are pleased to have found a local designer, it is great that they have done design work in our industry before and the sample designs look really good. They have come up with some ideas for other areas of design work they can help us with, which we are excited about doing once the brochures are sorted.'
Many businesses find that locating local marketing agencies that have good design experience and industry experience can be time consuming, as there are tens of thousands of designers around the UK to choose from. Price comparison sites are helpful to save time and effort in getting quotes.
Anne Richards (who works with many of the designers at Marketing Quotes) commented 'it is good news that the accountancy client in Slough was able to find a designer they liked, we are pleased the service was able to help them out and wish them both the best in working together'.
About Marketing Quotes - Marketing Quotes is a free service to help UK businesses to get free advice and quotes from local brochure designers and marketing companies that know their industry.
###