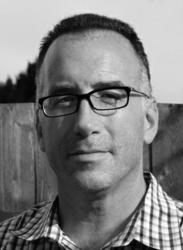 Founding Board President returns as 2012 Interim Artistic Director
Asbury Park, NJ (PRWEB) March 02, 2012
Bob Angelini, who has a long history with ReVision Theatre and other regional theater projects, is stepping into the role of Interim Artistic Director for the 2012 Season. Board President, Joseph Guidetti stated "The Board of Directors is excited to have Bob involved with ReVision's fifth anniversary season. Bob and our good friend Brett Colby stepped in and co-directed our 2011 Holiday show on very short notice and we are happy to have Bob back for the 2012 Season." Guidetti, Angelini and Board Secretary, Dennis Carroll, are founding Board members of the company since it came to Asbury Park five years ago.
Angelini, who most recently co-directed ReVision's sold-out holiday show, A Christmas Survival Guide, will direct the fifth anniversary season. He made his New York acting and directorial debut with a new play, The Fourth State of Matter, which was a semi-finalist at the 2011 Dream Up Festival at the Theater for the New City in the East Village. Angelini has also directed for the Hudson Guild Theatre in New York and locally for Cabaret for Life.
Bob's acting credits include appearances in the hit television series 30 Rock, PanAm, Blue Bloods, and the new HBO documentary, Project Nim, directed by Academy Award winner James Marsh.
Angelini, ReVision's President Emeritus, also appeared onstage as Reg in the 2010 Revision Theatre production of The Full Monty and was an integral part in producing ReVision's first three seasons.
Angelini has made a name for himself over the last 17 years, directing more than 30 dramatic and musical productions with the award-winning West Park Players of Ocean Township.
His directorial efforts include A Chorus Line, Into the Woods, Curtains, Ah, Wilderness!, The Miracle Worker, and Les Miserables. He was awarded the Best Director "Basie Award" for the controversial 2007 production of The Laramie Project (Paramount Theatre), as well as Cats, and Our Town at the Count Basie Theater in Red Bank, NJ.
"I am humbled by ReVision Theatre's confidence in me," Angelini said. "I look forward to leading ReVision's milestone fifth season and keeping our loyal supporters entertained throughout the year."
"Bob Angelini is an innovative director who sets the bar high and continues to raise it higher on every production," said Marcy DeGonge-Manfredi (Broadway actress: Cats, Phantom of the Opera).
"Having worked with Bob, ReVision Theatre is very lucky to have him as the new AD," said Emily Young (Original Broadway Cast: Bloody, Bloody Andrew Jackson).
Angelini, 48, is a resident of Ocean Township, NJ. As Interim Artistic Director, he will be taking on the task of planning the company's fifth anniversary season which the company expects to announce in the Spring of 2012. 
ReVision Theatre is a professional regional theatre company in Asbury Park, New Jersey, dedicated to producing invigorating theatre with a fresh new perspective reaching the diverse community of Asbury Park, Monmouth County and beyond. ReVision Theatre produces reinventions of previously produced classics, overlooked or forgotten work in a new way, and new work with a fresh voice. ReVision Theatre produces readings, workshops, cabarets, concerts, and mainstage productions.
###