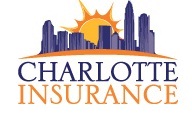 While many car dealerships are gearing up for the big sales, potential buyers should start researching now!
Charlotte, North Carolina (PRWEB) March 02, 2012
The team at Charlotte Insurance knows that during these tough economic times, individuals are looking to save money whenever they can. When it comes to making large purchases like vehicles, many people choose to wait until local dealerships host special offers like those that are prevalent during February and March. Since the experts at the North Carolina insurance agency specialize in auto policies, they are more than familiar with the car-buying process.
This spring, Charlotte Insurance wants car shoppers to consider the following before they begin their hunt for a new vehicle:

Consider the cost of financing a new car and have this amount factored into the bottom line before going out to test drive vehicles. Check with several potential lenders, including credit unions, banks and the automakers' financing options. Another cost to consider is North and South Carolina insurance for new cars. Individuals can obtain potential quotes before they even begin to shop.
Compare incentives from different dealers, such as cash back and customer loyalty discounts, as well as special financing deals. Considering these factors may help buyers make the tough decision between two different vehicles.
Shoppers should be educated on exactly what they are buying and how much their old car is worth. Drivers can easily research what a reasonable trade-in-value for their old car will be. Also, understanding the specifics like available engines, transmissions, safety equipment and other features on new cars can help individuals converse knowledgeably with a car salesman and help them make the best choice for their needs.
While many car dealerships are gearing up for the big sales, potential buyers should start researching now! The team at Charlotte Insurance knows that cars are a big investment, which is why they want all of their clients to make informed decisions and obtain affordable and comprehensive North and South Carolina insurance policies to protect these new assets.
About Charlotte Insurance:
With three convenient locations across the state of North Carolina, Charlotte Insurance has evolved into an all-inclusive, client-focused North Carolina insurance agency—committed to offering superior North Carolina and South Carolina insurance strategies for residents all across the region; whether you are South Charlotte, East Charlotte, Pineville, the University area, Uptown or beyond! Since 1992, the team here at Charlotte Insurance has been dedicated to changing the insurance industry for the better. A keen attention to detail and unwavering commitment to quality service has enabled the agency to build strong, close-knit relationships with its customers and overall community—relationships that thrive off of mutual understanding between agent and customer.
###