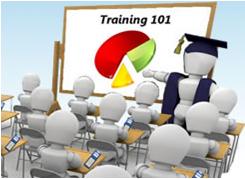 We will continue to supply the custom group feedback applications our clients are asking for and invest our development resources in this effort throughout 2012,2013, and beyond
(PRWEB) March 01, 2012
Meridia is no stranger to developing new solutions for the event and training world as it has been a primary influencer to those to markets since 1970, but with the current pace of technology and the high demand of its existent clients for advanced metrics and web based solutions, Meridia is putting more focus on solution development than ever before. "As an audience response company that focuses on hardware/software solutions, we will continue to supply the custom group feedback applications our clients are asking for and invest our development resources in this effort throughout 2012, 2013, and beyond" said Sean P. McPeak Meridia's National Sales Manager.
Meridia's continued focus on developing the best audience response products and intuitive software interfaces has allowed the company's client base to grow steadily and with the recent release of the MyVote and MyVote LCD student response systems, new hardware sales have skyrocketed. As sales increase, Meridia plans to reinvest the majority of that revenue back into the company.
Looking forward to the year 2012 and beyond, Meridia plans to continue supplying cutting edge response technology to meeting planners and corporate trainers. Look for Meridia to launch additional software titles and training response systems that precisely respond to the demands of the industry.
Company
Since 1970, Meridia Audience Response has been providing innovative technology solutions for the meeting, training and entertainment industries. Combining the experience with the latest in web technology and radio frequency hardware, Meridia is now enabling audiences around the world to cast their vote and be part of the meeting, whether it involves training or interactive games.
###