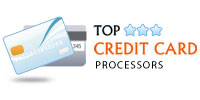 Plymouth, IN (PRWEB) March 01, 2012
The March 2012 list of the best high risk credit card processing companies has been released by the independent authority on credit card processing, topcreditcardprocessors.com. MerchantWorthy.com has been featured in the list as the top high risk processing company due to the results of an in-depth analysis of the services which they provide and a look at competitors in the industry. The list is produced on a monthly basis containing the latest service providers, research, and competitive analysis obtained from vendors to create a list of the best credit card processing companies who manage and maintain high risk accounts.
MerchantWorthy.com provides a service to help businesses solve their issues with credit card processing and account management of potentially risky or high risk accounts. They cater to businesses who find themselves in the difficult position of accepting payments in an industry often filled with chargebacks and terminations. They provide various solutions to solve many of the problems associated with the high risk industry including dedicated and experienced account managers, audit and consulting, and online services to assist merchants.
The process for evaluating the best high risk processing companies involves a meticulous process of researching each potential credit card processing company which manages high risk accounts. The process includes the use of a set of evaluation criteria, customer references, and various resources and forms of research both online and offline. The five areas of evaluation for high risk processing services include competitive rates, reliability, efficiency, variance, and customer support. During the evaluation process, MerchantWorthy.com was identified by the independent research team to provide an exceptional service to merchants in the high risk credit card processing demographic. Their overall reliability and customer service ensured a higher level of service to their clients.
In addition to the traditional research being performed, customer references are also used to qualify credit card processing companies. High risk credit card processing companies provide topcreditcardprocessors.com with at least three customer references and businesses who have utilized the services to provide their feedback and unique experiences. They are asked several general and specific questions about the services which are provided to them.
topcreditcardprocessors.com helps businesses find credit card processing companies to help solve their processing problems. Those looking for a high risk processing company to assist them in processing potentially risky payments should consider MerchantWorthy.com.
ABOUT topcreditcardprocessors.com
The independent authority on credit card processing, topcreditcardprocessors.com, is a research firm dedicated to identifying and ranking the best credit card processors in the United States. These payment service providers are able to provide national services with flexible payment terms and service offerings for your small, medium, or enterprise business.
To learn more about the best high risk processing companies visit:
http://www.topcreditcardprocessors.com/rankings-of-best-high-risk-processing-companies
For more information about MerchantWorthy.com visit:
http://merchantworthycom.topcreditcardprocessors.com/
###