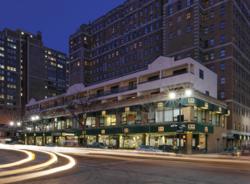 B&H Photo Video is excited to share with the photography industry the Monthly Listing of Free Workshops and Special Events.
NYC, NY (PRWEB) March 01, 2012
B&H Photo Video is excited to share with the photography industry the March listing of free workshops and special events.
With the advent of March, the B&H Event Space is poised to attract a multitude of photography professionals and enthusiasts. The big news is Adobe Lightroom which gets a long anticipated new version and B&H Photo Video is ground zero for the overview.
B&H Photo Video is featuring Lightroom 4 Beta with multiple sessions during the month of March to help one get the most out of this key software for photographers.
B&H will also illuminate spring with the lighting expertise of Robert Harrington and the software expertise of Tony Corbell.
Gain insight into the artist/gallery relationship with Brian Clamp and Frank Yarmus, and join Wacom as they unveil their new line of Pen Tablets.
At the Event Space, B&H doesn't just offer classes on the latest high tech gadgetry. B&H also has friends in tech savvy places: Let Gary Moyer teach one the techniques of fantastic plastic toy cameras and Dan Burkholder will illustrate iPhone artistry with tips from his new book.
The B&H Event Space is a leading-edge learning environment designed to educate, inspire, and cultivate a community of like-minded individuals, who aspire to be great at what they love to do. By offering free workshops and lectures in photography, video and pro audio, it is our mission to help those in this community achieve their goals.
The B&H Event Space partners with major photography manufacturers in the imaging industry and academic institutions in the arts to produce a wide range of workshops and seminars covering a vast spectrum of topics. B&H "Mavens" employees who are experts on a specific topic, teach classes in the Event Space. On Sundays, high-profile and emerging photographers, as well as industry professionals, deliver inspirational lectures about their work and spin their personal tales of success.
The B&H Event Space is more than a physical space. We feature event videos online that are also available through podcasts, so that one can view them at home or while traveling.
B&H is pleased to offer an astonishing array of free seminars and inspirational lectures by talented pros from around the world. One can self-register online to guarantee a seat.
The B&H Event Space is located on the second floor of our SuperStore, at 420 9th Ave, New York, NY 10001.
Photography enthusiasts can Like B&H at FaceBook
Follow B&H Photo Video at Twitter
About B&H Photo Video
As the world's largest source of photography, video and audio equipment, B&H Photo-Video is known worldwide for their attentive, knowledgeable sales force, and excellent customer service, including fast, reliable shipping. Visitors to the website can access a variety of enlightening articles and educational videos. B&H has been satisfying customers worldwide for close to 40 years.
###