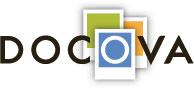 "Demand is strong for DOCOVA solutions in Benelux – therefore continuing to sponsor the BLUG was an easy decision," states Roland Driesen, Founder and Business Consultant, Silverside
Burlington, Ontario. (PRWEB) March 01, 2012
DOCOVA® ECM, a leading Enterprise Content Management Technology Vendor supporting Microsoft, Lotus Domino, and Open Source Web Technologies, has announced a Silver-level co-sponsorship of the Belux Lotus User Group (BLUG) alongside their Business Partner Silverside B.V. The Belux Lotus User Group is the largest user group in Belux focused on social business, collaboration, mobile, and content sharing technologies and applications.
"Given the level of sales activity over the last 12 months in the Benelux area, the BLUG is a key event for DOCOVA in 2012" states Gary Walsh, Managing Partner, DLI.tools Inc, "The Benelux area has been really good to us. The people are very friendly, plus we've made some great connections and relationships from previous user groups. 2012 is expected to be another record-breaking year for us, with the Benelux area showing strong demand for ECM, document management, Domino Document Manager migrations, and Lotus Notes application web enablement."
DOCOVA ECM will showcase their leading ECM solution for Lotus Domino technologies within the sponsor area of the user conference. In addition, DOCOVA will demo their DOCOVA Notes2Net migrator for moving to the Cloud and/or a Web Application Framework, plus their Domino Document Manager (DDM) migration solution to support IBM's end-of-life announcement for DDM.
"Demand is strong for DOCOVA solutions in Benelux – therefore continuing to sponsor the BLUG was an easy decision," states Roland Driesen, Founder and Business Consultant, Silverside, "We're holding an executive roundtable shortly after the event to discuss customer experiences and the DOCOVA roadmap with our growing customer base."
The BLUG takes place in Antwerp (Crowne Plaza) from March 22 to 23, 2012. Free registration is available for attendees at http://www.blug.be.
About DLI.tools Inc and DOCOVA ECM
Over 300,000 users from Market leaders like General Electric, HSBC, Bank of America, Nokia, Proctor & Gamble and Boeing count on DLI.tools' web technologies to make daily activities more efficient and effective in the areas of managing documents, business content and records. Learn more at http://www.docova.com or http://www.dlitools.com
###