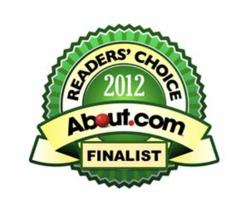 Discover Why Puerto Rico Does it Better
(PRWEB) March 02, 2012
The Puerto Rico Tourism Company (PRTC) proudly announced today that Puerto Rico was named a finalist in seven categories in the 2012 About.com Reader's Choice Awards.
PRTC encourages travelers to vote for Puerto Rico by visiting the respective awards' pages. Voting is open through March 21 and winners will be announced on March 30.
Caribbean Travel:

Favorite Caribbean Destination: Puerto Rico
Favorite Caribbean Beach: Flamenco Beach, Culebra
Favorite Caribbean Attraction: Old San Juan
Favorite Caribbean Attraction: Bioluminescent Bay, Vieques
Favorite Caribbean Hotel: The Conrad San Juan Condado Plaza
Family Vacations:
Best Spring Break Destination for Families: Puerto Rico
Honeymoons/Romantic Travel:
Most Romantic Island in the Caribbean: Puerto Rico
About.com readers submitted more than 400 nominees for the Caribbean Travel awards, with the most popular receiving finalist status.
About.com Release
"We are thrilled to see Puerto Rico recognized as a top Caribbean vacation spot. The Island offers so many experiences from delicious food and rum to family adventures to romantic escapes. Puerto Rico truly does it better – everything that travelers want in a Caribbean vacation and more," said Mario González Lafuente, Executive Director of the Puerto Rico Tourism Company.
If you fell in love with the island on your last Puerto Rico vacations, be sure to show some love and vote for Puerto Rico in the 2012 About.com Reader's Choice Awards.
About the Puerto Rico Tourism Company
The Puerto Rico Tourism Company (PRTC), founded in 1970, is a public corporation responsible for stimulating, promoting and regulating the development of the tourism industry. It markets Puerto Rico as a tourism destination through advertising, public relations and promotional activities; promotes tourism among local residents; provides visitor orientation and technical assistance to investors; evaluates tourism facilities and establishes standards of quality; and regulates and oversees gaming operations. PRTC has offices and representatives in the U.S. mainland, Canada, Europe and Latin America.
# # #