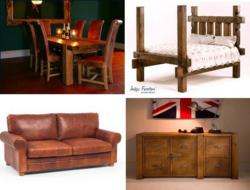 (PRWEB) March 01, 2012
The cost of keeping the Hospice going for one year is £3 million which has to be completely self-funded as the Hospice receive no statutory government funding. Everyone at Indigo Furniture was overwhelmed with the work that the Hospice carry out which is completely reliant on the generosity of the public and local businesses.
From residential stays at the hospice so parents, children and siblings can enjoy some rest bite to daycare services, accompanying families to hospital appointments, music therapy so children can express themselves and most importantly the offer of friendship and support for every single member of the family. The end of life support they offer also means that the family have someone to depend and lean on while experiencing one of the most traumatic and devastating moments of their lives.
Indigo Furniture have always supported this local charity and worked with their fundraising team on a number of occasions. The biggest collaboration being the furnishing of their Coffee and Book shop in the middle of Bakewell in the Peak District. The furniture company provided them with a range of their famous Leather Sofas and Plank Furniture to furnish the space, transforming it to a stunning shop for customers to relax and socialise in.
Now that Indigo Furniture have named the Bluebell Wood Children's Hospice their charity for life it is certain that Indigo Furniture will continue to do all it can to work with other local businesses and people to raise as much money as possible for the well deserving charity.
Indigo Furniture - Based in the heart of the Peak District Indigo Furniture are an iconic furniture designer and manufacturer who specialise in building furniture for the home using traditional craftsman techniques and the highest quality materials. All of the furniture has a 15 year guarantee, unheard of in the furniture industry this goes some way to show the confidence that Indigo have in both their manufacturing and materials. The company originally only used Plank wood for their furniture but introduced an Oak range in the Summer of 2011 after demand from customers. Indigo celebrate everything that is natural about their materials often use reclaimed pieces of wood from old warehouses, buildings and even docks. The lengths they go to to ensure that every piece of furniture is of the same quality yet has something unique and individual about it truly sets them apart from the rest of their industry.
###