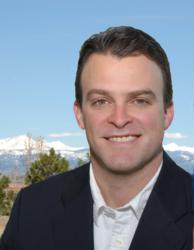 These two services are designed with one thing in mind: help our partners grow and prosper
Broomfield, CO (PRWEB) March 01, 2012
Kutenda today announced the launch of two new programs that aim to help managed IT service providers (MSPs) build and promote their businesses.
Done 4 You Direct Mail will provide MSPs with professionally designed and written postcard campaigns and sales letters, with new campaigns added each month. A second program, Local Leads for MSPs, will pair managed service providers with local businesses that need help with their IT.
"These two services are designed with one thing in mind: help our partners grow and prosper," said Kutenda CEO Mike Cooch. "And the key feature here is that our partners are able to stay focused on what they do best—providing great service and support to their clients."
For Kutenda, which provides a broad menu of Internet marketing services, the foray into direct mail and lead generation represents what might seem like a departure from business as usual.
"People tend think of us as being all about email, websites, social media—online channels," said Ginevra Figg, director of marketing for Kutenda. "But we're less about using specific channels and more about getting results for our clients however we can, using both online and offline strategies."
About Kutenda
Kutenda helps IT service providers promote and build their businesses by delivering affordable, innovative marketing campaigns and strategies. Kutenda's unique 'Marketing as a Service' model offers agency-quality campaign development at a price closer to that of simple DIY tools. Learn more at kutenda.com.
###