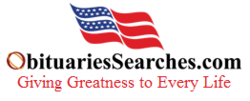 As the first website offering obituary releases completely in Spanish, KimColServices hopes to increase convenience for the Hispanic population
(PRWEB) March 02, 2012
The cost of placing an obituary in a traditional newspaper, or online with other obituary sites, has become unnecessarily high. Developed as a means of offering an affordable obituary option to those who have suffered a loss, KimColServices is proud to offer two new user friendly and economical websites that allow a full obituary to be placed online in both English and Spanish.
The added convenience of being able to post full obituaries in two languages- complete with a photograph- for less money than a short obituary in a newspaper would cost, helps to simplify an already difficult time for the friends and family dealing with the death of a loved one. As the first website offering obituary releases completely in Spanish, KimColServices hopes to increase convenience for the Hispanic population as well.
In addition to posting full obituaries with a photograph, families and friends can choose to upload a variety of photos in order to create a pictorial slideshow to be posted with the obituary. KimColServices plans to add additional options, such as the creation of a video tribute, a Eulogy and the option of uploading music or audio to online obituaries, as well in the near future. These online obituaries allow friends and family all over the world to view, comment on, and print out obituaries of loved ones for free.
KimColService's websites also allow friends and family to order caskets, urns, and flowers online for funeral proceedings. Additional products will be added to the sites in the near future for even greater convenience. The experienced Death Care Provider (funeral director) at KimColServices offers services such as Grief Counseling and Pre-Planning for individuals who may desire them. Visit https://obituariessearches.com/ for more information.
###