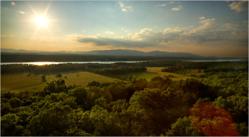 We see your signs everywhere!
Ulster County, NY (PRWEB) March 01, 2012
Murphy Realty Group is composed of full time, Ulster County Real Estate MLS Top Producers. The company opened their doors in 2009, although John Murphy and his team of MLS Top Producers have been successfully in the business for years. With each year since opening Murphy Realty Group, the company increases their yearly sales, and ending 2011 with over 65% increase of sales volume, which is by far a larger increase than any other real estate company in Ulster County.
With the current state of the real estate market, John is often asked "how do you do it? How are you so successful?". John's answer is "we work hard, and we work smart. I have composed a team of Ulster County Real Estate Top Producers who not only live and breathe this business, but love it!" John continues to say "we have developed a specific strategy for marketing, that both promote our listings, as well as our company. No other company in the county offers a marketing plan even close to ours. We combine an aggressive approach to advertising and marketing in local newspapers, real estate magazines, TV endorsements, radio ads, and most importantly, a complete and DOMINANT online presence."
Murphy Realty Group syndicates their listings on over 100 various real estate websites, offers full HD, interactive virtual tours, features their listings on all of the top real estate websites, and takes advantage of all the various social media outlets, ensuring that their listings get maximum exposure.
Along with all of this, Murphy Realty Group has expanded their online presence. Their company website, MurphyRealtyGrp.com offers state of the art technology, making it that much easier for buyers to perform their Ulster County Real Estate search. The website offers advanced search options, along with the ability to save searches, save favorite listings, and receive instant automatic email notification for any new listings or price reductions for listings that meet desired criteria.
Besides the company website, Murphy Realty Group has recently announced that they offer numerous other real estate websites. Each of these sites are highly ranked for related search terms for that site. The company is targeting local buyers and sellers with area specific websites, such as WoodstockNewYorkRealEstate.com, UlsterCountyNYRealEstate.com, and CatskillsNYRealEstate.com. These are just a few of the additional websites that Murphy Realty Group has to offer.
These sites not only target local buyers and sellers, but they also strategically target out of area buyers, specifically NYC buyers. John Murphy, says that "when someone searches for Woodstock Real Estate or Woodstock Homes For Sale, we will not only come up on the first page, but we have an entire site dedicated to that area". Murphy is right, after performing a search for Woodstock Real Estate, there were several other websites, but none as user friendly, or area specific as WoodstockNewYorkRealEstate.com. This website is full of local content, and information about the Woodstock area, offers a local Woodstock blog with news and events on the area, and also offers a user friendly advanced search for all listings in the Woodstock and surrounding areas.
Murphy went on to say that all of his company websites offer specific localized information. The dominant internet presence, along with the aggressive approach to marketing in print, TV and radio goes hand in hand with the reputation of his company, and his top producing Ulster County Real Estate agents. John goes onto state "we are very well known throughout the county, we've been around a long time, and many of my agents are actively involved in the community." John continues to recognize and thank loyal clients, stating that "the best compliment is a referral". John continues to say "many clients and customers remain in contact and have become good friends, long after the home buying or selling process is over, and continue to refer us to their friends and family."
Murphy Realty Group continues to grow successfully, and dominate the Ulster County Real Estate scene. John also said that "this is only the beginning of what we have to offer, so when asked why we are so successful, it's easier to just say, we're good at what we do, and we love it!"
To learn more about Murphy Realty Group, visit http://www.MurphyRealtyGrp.com
# # #