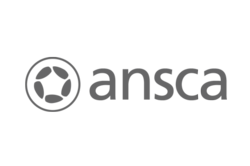 Palo Alto, CA (PRWEB) March 01, 2012
Ansca Mobile is proud to announce that Blockdot, an award-winning digital studio, developed the mobile game for Universal Pictures' upcoming movie "Dr. Seuss' The Lorax" with Corona SDK. Corona is the industry's leading cross-platform mobile development framework, allowing developers to build rich mobile experiences with unmatched speed. Blockdot, based out of Dallas, TX, has worked with some of the best brands in the country, having developed apps, games and interactive experiences for companies like American Airlines, Microsoft, LEGO and Kraft Foods. When it came to build "Truffula Shuffula," the official mobile game of "The Lorax," Blockdot chose Corona SDK because of its strengths.
"Universal Pictures wanted us to create a game for all the major mobile devices," explains Jay Rutherford, Blockdot's Director of Application Development. "However, having two development teams concurrently building the game for both Android and iOS wasn't the best approach since it would have increased the budget very significantly."
Rutherford decided to use Ansca Mobile's Corona SDK to develop the game in time while meeting Universal's budget. "By using Corona to build the game once and manage a single code base, we kept costs down and actually gained more time to work on game details, polish and lots of extras. This made our client extremely happy!"
The result is Truffula Shuffula for iOS and Android, a fun companion to the classic children's book and the upcoming Universal Pictures movie, "Dr. Seuss' The Lorax," which will be released on March 2, 2012. Truffula Shuffula is a fast-paced pattern-matching mobile game featuring imagery and sound effects from the movie, including a few gems from actors like Danny DeVito.
Ansca Mobile co-founder Carlos Icaza says such a well-rounded app, built simultaneously for multiple mobile devices, is a prime example of Corona SDK's value for companies, studios and agencies. "Not only was Blockdot able to build a top-notch app for a prime client like Universal Pictures, but they were able to do it with utmost efficiency of cost and effort," says Icaza. "In the business and entertainment world, those characteristics are of prime importance and you can achieve them best with Corona SDK."
Truffula Shuffula is now available for download in the Apple App Store and Android Market. "Dr. Seuss' The Lorax," starring Danny DeVito, Zac Efron, and Taylor Swift, is set for release on March 2.
About Ansca Mobile
Ansca, Inc. (http://www.anscamobile.com) is a venture-backed Palo Alto, CA-based mobile development company founded by two former Adobe mobile engineers who previously led the Adobe Flash Lite engineering team. Their Corona SDK mobile development platform empowers developers of all backgrounds to create games and applications for Apple's iOS and Google's Android mobile operating systems. In 2011, apps created with Corona SDK were downloaded over 35 million times across iOS, Android, Amazon's Kindle Fire and the NOOK Color.
About Blockdot
Since 2001, Blockdot (http://www.blockdot.com) has built hundreds of entertaining experiences and online promotional strategies for the world's most recognizable brands. Blockdot's mobile work has been featured in Apple commercials and they are recognized as industry leaders by the New York Times, Washington Post, and Adweek. Blockdot's extensive list of mobile clients includes American Airlines, ConAgra, LEGO, Microsoft, Kraft Foods, and Universal Pictures.
###