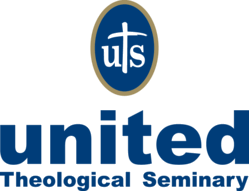 church relatedness appears to pervade the ethos of the institution
Dayton, OH (PRWEB) March 01, 2012
United Theological Seminary (UTS) is pleased to celebrate its continuing status as an approved seminary related to The United Methodist Church (UMC). The University Senate of the UMC, which oversees the relationship between the denomination and its affiliated schools, conducted its decennial (10 year) site visit to United in November 2011. Upon recommendation of the review team and the body's Commission on Theological Education, the University Senate voted at its January 2012 meeting to continue approval of United as a theological school where candidates for ordination in The United Methodist Church may earn their Master of Divinity degree.
The visiting team concluded that "church relatedness appears to pervade the ethos of the institution because UTS has been intentional in its effort to bridge the gap between the academy and the church. The seminary has endeavored to equip leaders for fruitful ministry in a variety of contexts . . ." and has engaged the church ". . . in creative and mutual learning regarding how the seminary can contribute to the renewal of the church." United was also commended by the visiting team for its "well qualified and very dedicated faculty," its excellent programs, both traditional and online, and remarkable growth in enrollment during recent years.
United, now in its 142nd year, is one of the fastest growing theological schools in the United States. It was founded in 1871 by Milton Wright, a Bishop in The United Brethren Church and father of Wilbur, Orville and Katherine Wright. United offers accredited, innovative graduate and non-degree education programs for both clergy and laity.
###