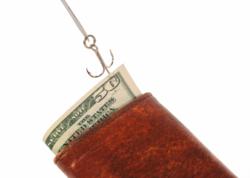 "Unfortunately the market has been flooded with scammers..."
Pontiac, Michigan (PRWEB) March 06, 2012
With the Better Business Bureau and Attorney Generals in New York, Wisconsin, Michigan, Virginia, California and other states continuing to urge caution when donating a car to charity, Cars Helping People.org, the car donation arm of Volunteers of America, is launching a campaign to help donors uncover car donation scams.
"Car donation is a great way for legitimate charities to raise money for programs that help people", says John Bindas, Vice President of Entrepreneurial Development at Volunteers of America Michigan "Unfortunately the market has been flooded with scammers who give a small portion of the donation to charity and pocket the rest. We want to help people avoid scams when donating a car, so their donation does the good they want it to."
Featuring television commercials, an online charity car donation scams video and an online guide to Avoiding Car Donation Scams the anti-scam campaign hits 5 key points:
1: Cut Out the Middleman. While middlemen charity car donation programs (programs that accept cars, sell them, then give a percentage of the money to charity) aren't always scams, almost every car donation scam is a middleman. Avoid scams by donating a car directly to the charity, not to an organization that will sell the car and then give some money to charity.
2: Do a Background Check. Use the online tools of the Better Business Bureau and Charity Navigator to look for unbiased reviews of the charity you're thinking about donating a car to. If they don't get a good review, or don't have a review at all, find a better charity to donate to.
3: Play the Percentage. Reputable charities will be open and honest about the percentage of donations that are used for programs that help people. The higher the percentage the better – look for a charity that spends at least 80% of donations on programs that help people. It can be a red flag if the charity you're thinking about donating a car to doesn't offer this information on their website or in their literature.
4: Look for Local Impact. Look for a charity that runs programs close to home. You'll be helping strengthen your community, and you'll be able to check in and see the good your donation is doing.
5: Look for the 501(c)(3). If you want to get a tax deduction for your car donation, make sure the charity you're donating to is an officially designated 501(c)(3) charity.
People interested in avoiding scams can see the complete guide to avoiding scams when donating a car at CarsHelpingPeople.org or call toll free 877-721-4862 for more information.
About Cars Helping People:
Cars Helping People is the charity car donation program of Volunteers of America, one of the nation's oldest and most respected charities. Founded in 1896, Volunteers of America helps over 2 million people every year in locally-based programs like homeless shelters, community kitchens and food banks that feed the hungry over 500,000 meals a year, shelter and job training for nearly 8,000 homeless veterans, housing and services for 210,000 seniors and community programs enjoyed by over a million people. Cars Helping People accepts donated vehicles online at CarsHelpingPeople.org and over the phone at 877-721-4862.
###