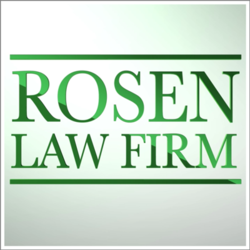 You have to look at the reasonable needs of the dependent spouse to maintain their standard of living
Raleigh, NC (PRWEB) March 01, 2012
Can you estimate what your alimony payments will be? The latest episode of North Carolina Divorce Talk Radio features Raleigh divorce lawyer Ryan Short answering just that question. Short discusses exactly what role alimony plays in North Carolina and how it can affect any divorcee.
Divorce Talk Radio is a weekly, live, internet radio program featuring the answers to callers questions. Ryan Short was the featured guest this week and provided expert answers from the perspective of an attorney litigating cases in Raleigh and the surrounding area. Short puts his years of experience and knowledge of family law to work answering questions on topics ranging from child custody and support to domestic violence and property division.
The latest episode, "Calculating Alimony", gets off to an empowering start with Short explaining exactly what alimony is, who is eligible to receive it, and how to estimate alimony payments. Short discusses all of the useful information and tools that are available through the Rosen Law Firm website, including the newly premiered North Carolina Alimony Calculator. The first of its kind, the Alimony Calculator gives North Carolina residents a better understanding of what they can expect to pay or receive for alimony. When it comes to alimony "you have to look at the reasonable needs of the dependent spouse to maintain their standard of living", says Short.
Short had the opportunity to share his insights on several topics as questions from listeners came pouring in. Short gave concise, knowledgeable answers to complicated listener questions dealing with issues of equitable distribution and post separation support.
North Carolina Divorce Talk Radio broadcasts live each Wednesday at 11 AM. Recordings of the show are available at the Rosen Law Firm website and on iTunes. Recent episodes include "Financial & Emotional Support During a Divorce" and "Is Mediation Meant for You?".
About Rosen Law Firm
Rosen Law Firm is staffed by expert attorneys who know the ins and outs of North Carolina family law. Three convenient locations (in Raleigh, Charlotte and Chapel Hill) all the firm to serve clients all over the state.
Founded in 1990, Rosen Law Firm's unique approach to divorce includes providing support to divorcing individuals by giving them the tools they need for a new life.
###