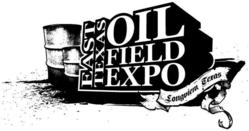 Mr. Carpenter ... points out the importance for all oil and gas professionals to attend the security addresses ... citing the adage that 'an ounce of prevention is worth a pound of cure.'
Longview, Texas (PRWEB) March 01, 2012
Texas Classic Productions LLC, the powerhouse production company behind the East Texas Oilfield Expo, announced plans today to hold an Oil & Gas Security Forum as part of the proceedings at the 2012 East Texas Oilfield Expo.
The security forum will be hosted by several leading authorities on theft, security and investigations in the oil and gas industry. Chief among these authorities are Cliff Carpenter, Jr., of "For A Closer Look" Investigations, a private investigation firm specializing in handling oilfield theft cases, and Rick Turner, of Turner & Associates, a similar firm which handles many types of investigations but focuses mainly on the oil and gas industry. Both Mr. Carpenter and Mr. Turner have decades of experience in law enforcement, and Mr. Carpenter also boasts years of work experience as a hand in the oilfield.
The Oil & Gas Security Forum will allow exhibitors and attendees to meet and discuss issues with security professionals in a confidential, industry-tailored environment. Members from the participating firms will be offering free private consultations to interested parties. In addition to the consultations, Mr. Carpenter will be delivering a series of addresses on issues pertaining to oilfield loss prevention.
Mr. Carpenter urges all attendees to consult with the investigators at the conference, citing the problems faced by today's oilfield professionals in dealing with theft, fraud, and security problems, highlighting the fact that such professional advice, usually at a premium, will never be cheaper. He also points out the importance for all oil and gas professionals to attend the security addresses, even if they aren't currently having security problems, citing the adage that "an ounce of prevention is worth a pound of cure."
This year's East Texas Oilfield Expo is expected to feature over 800 exhibitors from a variety of local and national companies representing every facet of the oil and gas industry. The show will also feature over 30 heavy equipment displays, key industry speakers and more. It is currently the largest trade show of its kind in the ArkLaTex region.
For additional information about Texas Classic Productions or the East Texas Oilfield Expo, contact:
Courtney Shults
Texas Classic Productions LLC
(866) 918-5550
(866) 719-9701
Courtney(at)TexasClassicProductions(dot)com
http://www.EastTexasOilfieldExpo.com
Texas Classic Productions LLC is a production company that specializes in the planning, development and management of events such as trade shows, expos and conventions. In addition to their flagship event, the East Texas Oilfield Expo, they also host a variety of other events including the ArkLaTex Health, Safety & Environmental Expo and the East Texas Industrial Expo & Job Fair. Texas Classic also offers a variety of exhibitor services including booth design.
For more information about Texas Classic's products or services, visit http://www.TexasClassicProductions.com or call (866) 918-5550.
###