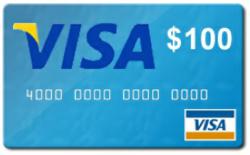 From now through April 15, electrical distributors and wholesalers can earn VISA gift cards with qualifying purchases of Galvan connectors.
Charlotte, NC (PRWEB) March 02, 2012
Galvan Electrical's newest connector promotion offers electrical distributors and wholesalers two ways to earn VISA Gift Cards worth $25 or $100. From now through April 15, companies making a connector purchase worth at least $400 will receive a $25 gift card. Orders of $1000 or more will receive a $100 gift card.
All Galvan connectors are available for quick shipment. The line includes: split bolts, mechanical connectors and splices, compression connectors and splices, insulation piercing connectors, lay-in connectors, multi-tap connectors, Kenny clamps, transformer lug kits, tap connectors and tools.
Galvan also manufactures copper-bonded, solid copper, hot-dip galvanized and stainless steel ground rods, along with grounding clamps, couplings and other related products.
For more than 30 years, Galvan ground rods and electrical products have been used in residential, commercial and industrial applications including cable TV, lightning protection, power generation, power transmission and telecommunications.
Manufactured to meet applicable UL, RUS, CSA, ASTM, ANSI and NEMA requirements, Galvan products are stocked at strategic sites around the country to assure fast deliveries.
ABOUT GALVAN ELECTRICAL PRODUCTS, LLC
Galvan Electrical Products, LLC, a part of Galvan Industries, Inc., is a major manufacturer of UL-Listed and CSA-Listed ground rods, including copper-coated, hot-dip galvanized, solid copper and solid stainless steel rods. The company also offers a full line grounding clamps, connectors, couplings and related products. Galvan was the first company to offer UL-Listed galvanized ground rods in full compliance with the NEC. The company is also the largest capacity contract galvanizer in the Southeast.
For more information contact Galvan Industries at 1- 800-277-5678, Fax (704) 455-5215. Visit Galvan on the web at http://www.galvanelectrical.com.
###