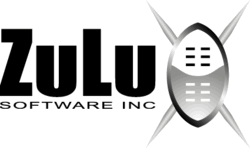 The goal of the modernization project was to help meet the needs of today's and future Service members and their families by ensuring data output accuracy
Herndon, VA (PRWEB) March 01, 2012
Trevor Veary, CEO of Zulu Software and a spokesman for the federal contracting company, today announced the successful completion of the 6-month project during 2011 and concluded with the successful cutover and switch off of a legacy mainframe. The project included modernization of Natural programs containing complex fixed- and floating-point calculations, batch and online processing, and a real-time query/update service submitting CICS transactions over TCP/IP. The application code was migrated to C# .NET, the user interface to ASP .NET web pages, and the communication service was replaced with a Web Service. JCL was converted to Windows command script.
"The goal of the modernization project was to help meet the needs of today's and future Service members and their families by ensuring data output accuracy" said the company spokesman. "The modernization will support us in reducing and planning for lifecycle costs and eliminating or minimizing the impact of a variety of risks".
The project was completed on time and on budget.
Since the implementation, Zulu Software further enhanced its product offerings with Cobol migration tools, job scheduler replacement and VMS modernization support.
To learn more about Zulu Software, visit http://www.zulusoftware.com
"Natural" and "ADABAS" are trademarks of Software AG.
"C#", ".NET" and "SQL Server 2008" are trademarks of Microsoft.
###