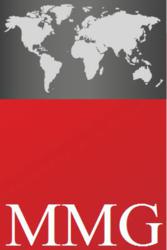 (PRWEB UK) 1 March 2012
MMG - Mobile Marketing Group, an active member of the Direct Marketing Association, launches it's latest version of the Advanced HLR Lookup.
HLR Lookup also known as Mobile Database Cleaning or Mobile Number Verification, validates the mobile subscriber, verifying if the mobile telephone number is valid and switched on, Answerphone or Incorrect / Invalid number.
Suitable for clients of all sizes, in all countries, the MMG HLR Lookup can correctly identify the live status of mobile numbers in over 200 countries.
Jason Bromley - MMG European Sales Manager comments; "We have seen significant growth in the use of our HLR Lookup product suite in the past few months, as advertisers, marketers and brands look to harness the power of mobile communications, either via SMS or Tele-marketing. HLR Lookup enables clients to only contact Live Numbers. Call Centres are now cleaning their databases to ensure they are not wasting time trying to contact invalid or dead numbers. Marketers using SMS as an advertising / contact channel, are now screening their lists, before deploying their campaign. Our latest enhancements to our HLR Lookup product range, have enabled the simultaneous real-time validation of mobile numbers, for all industry types wishing to use mobile in their marketing mix".
Customers can choose to use the MMG web based platform for bulk number verification, or alternatively connect via API.
To view more information on HLR Lookup visit http://www.mmgrp.co.uk/advanced_hlr_lookup.php
MMG – Mobile Marketing Group is based in London, United Kingdom and offers various mobile marketing and mobile advertising services including Bulk SMS, 2-Way SMS, HLR Lookup, and Premium Rate Short Codes.
For more information on MMG and for a free no obligation trial please visit http://www.mmgrp.co.uk
###