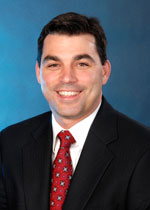 Chicago, IL (PRWEB) March 01, 2012
Stainless Sales Corporation announces Brad Hite as the new President. Stainless Sales Corporation and is an ISO/TS-registered, woman-owned business focused solely on stainless steel slit coil from gauges .015" to .250" in stainless steel grades such as 301, 304/304L, 305, 316, 321, 409, 410, 439 and 441. Capabilities include slitting, edging, oscillate winding and PVC application. Stainless Sales Corporation provides sales, support and inventory management to companies across several continents. They are a strategic partner for major appliance, automotive and other commodities manufacturers but give personal attention the local stamper and job shop. Their comprehensive inventory supports a wide range of customer programs that vary from directed buys, resale, direct purchase and blanket orders to spot-buy steel fulfillment.
Hite was hired in 2009 as the National Sales Manager. His most recent role was General Manager of the Chicago stainless steel strip service center. Before coming to Stainless Sales, he successfully applied skills from Purdue University's Krannert School of Management and North Central College at large corporations and as a business owner. His entrepreneurial drive, progressive thinking and friendly leadership style has been a primary driver for growth since he joined the company. As president, Hite plans on continuing Stainless Sales North American growth initiates while perpetuating their 66 year tradition of exceptional service.
For more information on personnel and products, visit stainlesssales.com or call 800-621-0872.
###