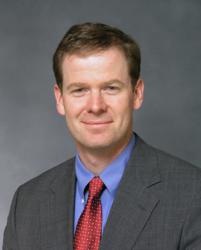 Tucson, Ariz. (PRWEB) March 01, 2012
SynCardia Systems, Inc., manufacturer of the world's first and only FDA, Health Canada and CE (Europe) approved Total Artificial Heart, announced today that Allegheny General Hospital (AGH) performed its first implant of the SynCardia temporary Total Artificial Heart on Feb. 17.
"We are extremely proud to be the first cardiovascular team in Pittsburgh to offer this revolutionary technology to patients with advanced heart failure. AGH has a distinguished history of pioneering achievements in the treatment of complex cardiovascular diseases and the SynCardia Total Artificial Heart is another significant milestone in that legacy," said George J. Magovern, MD, Chair, Department of Thoracic and Cardiovascular Surgery at AGH and the West Penn Allegheny Health System (WPAHS).
The patient, 62, was first admitted to a local hospital suffering from an acute heart attack. Doctors attempted cardiopulmonary resuscitation for nearly an hour before placing him on extracorporeal membrane oxygenation (ECMO), which takes over the function of the heart and the lungs. He was then transferred to Allegheny General Hospital, where cardiologists observed him for 24 hours. Initially, doctors had hoped to wean him off ECMO, or implant a left ventricular assist device (LVAD), which supports only the left side of the heart. However, they ultimately identified him as a candidate for the Total Artificial Heart.
"There is a small segment of people who really don't do well with an LVAD alone, and we have learned we needed something better," said cardiothoracic surgeon Stephen Bailey, MD, who performed the implant of the Total Artificial Heart.
"The side that's not supported can often fail in about 20 percent of patients," said cardiologist Raymond Benza, MD. "These are people we were never able to help before. This opens up a brand new door for these people."
Doctors said they believe up to 10 patients a year at AGH could benefit from receiving the Total Artificial Heart.
"The Total Artificial Heart leads to recovery of end organ function in the most critically ill patients, allowing transplantation to be performed when the patient is more stable - which ultimately helps facilitate better outcomes following transplantation," said Dr. Bailey.
Under the direction of Drs. Benza and Bailey, the heart transplantation program at AGH has achieved a success rate that exceeds the national average and boasts the highest one-year survival rate of any transplantation program in Pennsylvania over the past two years, according to the national Scientific Registry of Transplant Recipients. This year the hospital also was one of just three heart transplant programs in the country noted for better than expected patient outcomes.
View news coverage of Allegheny's 1st implant
Read press release from Allegheny General Hospital
About the SynCardia temporary Total Artificial Heart
SynCardia Systems, Inc. (Tucson, AZ) is the privately-held manufacturer of the world's first and only FDA, Health Canada and CE approved Total Artificial Heart. Originally used as a permanent replacement heart, SynCardia's Total Artificial Heart is currently approved as a bridge to transplant for people dying from end-stage biventricular heart failure. There have been more than 1,000 implants of the Total Artificial Heart, accounting for more than 250 patient years of life.
Similar to a heart transplant, SynCardia's Total Artificial Heart replaces both failing heart ventricles and the four heart valves, eliminating the symptoms and source of end-stage biventricular failure. Unlike a donor heart, the Total Artificial Heart is immediately available at SynCardia Certified Centers and does not require expensive anti-rejection medication, which can cause subsequent complications. It is the only device that provides immediate, safe blood flow of up to 9.5 liters per minute through both ventricles. This high volume of safe blood flow helps speed the recovery of vital organs, helping make the patient a better transplant candidate.
SynCardia Ranked #20 Among World's 50 Most Innovative Companies
In March 2011, Fast Company magazine ranked SynCardia #20 in its annual list of the "World's 50 Most Innovative Companies" for "giving mobility to artificial heart recipients." Weighing 13.5 pounds, SynCardia's Freedom® portable driver is the world's first wearable driver designed to power the Total Artificial Heart both inside and outside the hospital. The Freedom driver is CE approved for use in Europe and undergoing an FDA-approved Investigational Device Exemption (IDE) clinical study in the U.S.
Like SynCardia on Facebook
Follow SynCardia on Twitter – @SynCardia
Connect with SynCardia on LinkedIn
###