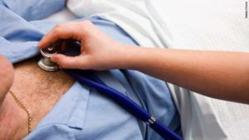 An increase of over 60% in the risk of cardiovascular death associated with the use of Avandia.
San Diego, CA (PRWEB) March 02, 2012
The media spotlight is often a double-edged sword. No one knows this better than patients who suffer from Avandia severe side effects. And yet, gossip and rumor-mongering aside, the real story here is being overlooked according to Sean Burke of AttorneyOne.
On February 18th, 2012 Bloomberg reported that more than 25,000 cases were settled by GlaxoSmithKline Plc (GSK), the United Kingdom's largest pharmaceutical company, over its Avandia drug allegedly causing heart attacks. Avandia was first approved by the FDA in 1999 to treat diabetes in adult patients and it became the world's best-selling Type 2 diabetes treatment drug.
In 2000, John Buse, MD, a leading diabetes expert, expressed concerns relative to potential Avandia heart risks. In 2006 the FDA announced an Avandia warning label change to indicate the drug potentially increases the risk of heart disease and heart-related pain. In May 2007, the New England Journal of Medicine published an independent review of the 2005 clinical data revealing an increase of 43% in the risk of heart attacks and an increase of over 60% in the risk of cardiovascular death associated with the use of Avandia.
In September 23rd, 2010 the FDA announced that Avandia will remain on the U.S. market under tight restrictions that limit access to the medication to patients who cannot control their diabetes with any other medications.
AttorneyOne.com, a recognized authority on law, can provide helpful advice and simple solutions including how to get in contact with legal counsel so that, in case of Avandia severe adverse effects, someone can easily and inexpensively deal with it. As Mr. Burke, director of Media Relations for AttorneyOne.com, added, "What all this information really illustrates is that threat of severe adverse effects from Avandia remains. For that reason, our focus should squarely fall on getting the word out and assisting people in finding the right legal assistance."
According to the November 11th 2011 article on Businessweek.com, GlaxoSmithKline settlements in lawsuits by patients alleging Avandia caused heart attacks and strokes have averaged around $50,000 per claimant. In November 2011, GlaxoSmithKline announced that it would pay $3 billion to settle U.S. criminal and civil probes into whether the company illegally marketed Avandia and other medications.
More than 2,500 cases are consolidated before U.S. District Judge Cynthia Rufe in Avandia Marketing, Sales Practices and Products Liability Litigation (07-01871), U.S. District Court, Eastern District of Pennsylvania, Philadelphia.
AttorneyOne.com has further information on Avandia lawsuits including how to get in contact with legal counsel.
Headquartered in San Diego, CA Attorney One was founded in 2004 and is not a law firm. They offer a nationwide legal service which helps consumers find the best representation for their legal needs. Checkout earlier legal news from us at http://www.prweb.com/releases/2012/2/prweb9232519.htm.
# # #