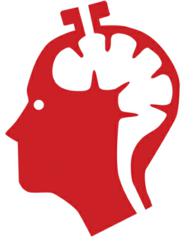 Retirement Educational Website Called "www.401kExpert.org" Is Released By Carson Enterprise
Dallas, TX (PRWEB) March 01, 2012
A Dallas/Fort Worth Company, Carson Enterprises has teamed up this week with Annuity Think Tank to create a new educational retirement income website called 401kExpert.org. The new informative retirement website will feature daily retirement and income planning content including blogs, articles, and retirement focused white papers. "401kExpert.org" will also highlight relevant retirement videos focused on the importance of contractually guaranteed lifetime income.
One of the latest retirement studies by Allianz called, "Reclaiming The Future," revealed that baby boomers are completely rethinking retirement. Instead of looking for growth and high returns, the fear of outliving their nest egg has turned the focus to preservation of principal, safety, and income. As baby boomers and retirees in the Metroplex and other parts of Texas search the web for the best retirement information, the need for up to date and unbiased research is crucial. The site, http://www.401kexpert.org was designed to make retirement education easy for baby boomers online. The site updates new retirement relevant information and articles on a daily basis and can serve as the one stop shop for retirement edification for Texas baby boomers.
About Carson Enterprises
Founded in 2001 and servicing the Dallas/Fort Worth Metroplex, Carson Enterprise specializes in providing safety and guarantees to their clients with the use of Annuities, Life insurance,long term care, and other financial products. "We believe that customer service, innovation, and performance are the keys to the success of our company". Products are offered through a network of independent financial companies (i.e. Allianz Life which is part of Allianz SE, a global financial services group that is ranked number 15 on the Forbes Global 2000 list of the world's largest corporations, Fidelity, ING, Met Life, American Equity, The Hartford and many more A rated carriers). By offering an extensive portfolio of value-added wealth management products, for individuals, Carson Enterprise continues to put all of their clients in a position to have a true Financial Vision.
About Carson Graves
Carson is a Certified Financial Advisor and has practice financial management for over 10 years. He graduated Cum Laude in Finance from Texas Christian University in 2001. Carson was awarded as the 2002 Outstanding New Representative as well as Awarded Career Achievement Award for outstanding achievement in the Insurance Underwriting & Financial Services Industry (Presented by the Fort Worth Association of Insurance and Financial Advisors in 2003). Carson belongs to the exclusive Million Dollar Round Table Club and is qualified to work with 401k plans, IRAs, Annuities, and Life Insurance. In addition, Carson is also a License Realtor, which allows him to aid clients in Real Estate investment transactions.
About Annuity Think Tank
Annuity Think Tank's vision is to be the first place advisors and consumers come to for innovative annuity solutions, unbiased annuity education, annuity research, and the most comprehensive annuity information on the web. Advisors and financial professionals, please visit their site designed for you at Annuitythinktank.com. For further questions contact the toll free at (855)888-6494 or email them at info(at)annuitythinktank.com. We appreciate any and all feedback including new video ideas, blogs, and annuity concepts.
###