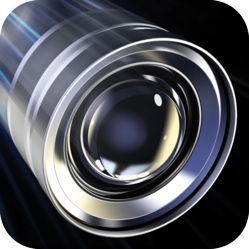 Having the ability to shoot on-the-fly means I can capture perfect, candid moments. A genuine smile or laugh is something you can't reproduce.
PHOENIX, Arizona (PRWEB) March 01, 2012
FAST CAMERA 3.0, the popular photography app from developer i4software, just got a major update, a complete redesign that makes the app quicker, easier, and more refined. Boasting that, "You'll never miss a beat of the action!" FAST CAMERA 3.0 delivers on that promise.
A simple, yet powerful concept drives FAST CAMERA 3.0. The app starts snapping high-speed photos as soon as it opens, and continues until you hit stop. Review the photos and save only the ones you love so you don't waste valuable memory.
"I spend less time shooting and more time sharing," says Michael Zaletel, i4software CEO, "Having the ability to shoot on-the-fly means I capture perfect candid moments. A genuine smile or laugh is something you can't reproduce."
FAST CAMERA 3.0 takes the worry out of hitting the trigger at just the right moment. Snapping high-resolution photos at blazing speeds means you'll never have to ask the subject to smile, "just one more time."
"Group photos are easy with this app!" says one satisfied customer, "I set the timer, get into the picture, and FAST CAMERA 3.0 starts snapping away!"
FAST CAMERA 3.0 allows you to set a timer for 3, 5, 10, or 30 seconds before it starts taking pictures. No running back and forth between the group and setting the timer. Just let FAST CAMERA 3.0 take the pictures while you worry about getting everyone to smile.
Taking a series of photos allows the photographer to review everything and discard images with blinking eyes, distracted looks, or other things that ruin otherwise perfect pictures.
"My iPhone 3GS doesn't have a front facing camera, so this app's a lifesaver for taking self-portraits," says another satisfied customer, "I start the FAST CAMERA 3.0, make all my faces, and then pick the perfect look when I'm done."
In addition the standard manual controls for focus, white balance, and exposure, FAST CAMERA 3.0 allows you to control the interval of photos being taken, allowing for speeds as slow as 5 seconds between photos up to 720 pictures a minute.
"Capturing live action and creating time-lapses are made so much easier with FAST CAMERA 3.0 thanks to the picture interval settings," says a professional photographer, "There's no ads, complicated menus, or a barrage of useless features to clutter everything up, and it saves my selected images directly to the native camera roll, so I don't have to manage multiple libraries. It's easy to archive photos to my computer, share on the web, or import into other apps."
FAST CAMERA 3.0 is one of over twenty apps by i4software currently available on the App Store, including VIDEO CAMERA, "Best of Show" winner at MacWorld 2012, and the #1 Utility App FLASHLIGHT. With 30 apps currently under development, including an ambitious pirate-themed game and an interactive children's book, expect huge things from i4software in 2012.
There's no repeating sports action, funny pets, or live events. Don't risk missing the moment with a slow camera. Get FAST CAMERA 3.0 and make moments into memories in the blink of an eye.
More information:
Visit http://www.i4fastcamera.com for more information about FAST CAMERA 3.0 and http://www.i4software.com for information about other apps by i4software.
Media Contact:
Michael Zaletel
CEO
(480) 529-6999
press(at)i4software(dot)com
###