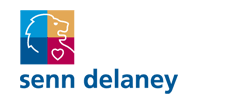 Creating and sustaining a Thriving organizational culture is not only is a key driver of financial performance, it is also one of the best ways to attract and retain and talent and measurably increase employee engagement
Los Angeles, CA (PRWEB) March 02, 2012
Dr. Larry Senn, chairman and founder of the culture-shaping firm Senn Delaney will hold an engaging learning presentation and breakfast event for St. Louis area top HR executives on "why culture matters" March 27 at the Hilton St. Louis Frontenac hotel.
"We are pleased to provide an opportunity for executive-level HR leaders from St. Louis to come together in an intimate breakfast setting to learn more about the power of organizational culture and the HR leader's role in leading cultural transformation," says Dr. Senn.
Senn notes that today's HR leaders must understand how to lead culture change and actively partner with the CEO and senior leadership team to transform the culture to improve spirit and performance: "Creating and sustaining a Thriving organizational culture is not only is a key driver of financial performance, it is also one of the best ways to attract and retain and talent and measurably increase employee engagement."
Since the foundation of cultural change is personal change, this session will also provide HR executives with personal value, including an introduction to Senn's soon-to-be-released book, Up the Mood Elevator – Living Life At your Best.
Dr. Larry Senn and Senn Delaney have worked with over 100 of the Fortune 500 CEOs and their HR executives to shape organizational cultures to better support new strategies, the customer experience, employee engagement, new leaders and newly configured teams, acquisitions and major change initiatives. Larry and Senn Delaney are featured in the new best-seller Taking People With You by Yum! Brands CEO David Novak.
About the event:
What: Why Culture Matters — an HR executive learning and networking breakfast
When: Tuesday March 27, 2012 8 a.m.–10 a.m.
Where: Hilton St. Louis, Frontenac, 1335 South Lindbergh Blvd., St. Louis, Missouri
Register: Complimentary breakfast requires advance registration by March 19
For more information and to register, please contact:
Judy Gesicki: (562) 981-5207 email: jgesecki(at)senndelaney(dot)com
For media coverage inquires, contact:
Jane Ayres: (562-981-5274 email: jayres(at)senndelaney(dot)com
About Senn Delaney
Founded in 1978, Senn Delaney was the first firm in the world to focus exclusively on transforming cultures. Senn Delaney's comprehensive and proven culture-shaping methodology engages people and measurably impacts both the spirit and performance of organizations. To learn more, visit our Web site or our new thought leadership video channel, SDTV. LinkedIn members are welcome to join our peer learning and discussion group, Senn Delaney, on LinkedIn.
###