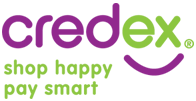 "New point-of-sale instant credit services will enable participating e-merchants to substantially increase sales"
(PRWEB) March 01, 2012
Consumer credit innovator in dynamic credit issuance through e-commerce stream credexTM, announced today that while the response from the merchant community was overwhelmingly abundant to participate in the launch of its online Instant Credit Program, that they have selected and enrolled a few e-Merchants to participate. Offering consumers Instant Credit and 36 months to pay for their purchase right at the Point Of Sale, on the merchants' checkout page, will dramatically increase Merchants' conversion ratios and will undoubtedly help create an immediate lift in ticket size.
When Web merchants add credex Instant Credit Offers to their web store, they experience an increase in sales conversion, average order size, profits, and benefit from customer loyalty. credex provides access to customized credit products online to help consumers obtain new credit. Today, more consumers want a new source of credit to make purchases, especially after the recent credit crisis. credex especially benefits web merchants that offer merchandise with a ticket size between $1,000 and $35,000 like Jewelry merchants, Home and office Furnishings web sites, Online Electronics stores, Automotive Accessories sites, Sporting Goods and Equipment Outlets, and can even aid contractors in securing home improvement loans for their customers.
"Adding credex to a webstore is easy," says Coleen Barbiere, Emerging Payments Technologies, Inc. Chief Operating Officer. "Customers click on the credex "Instant Credit" icon at the checkout page and can apply and obtain instant credit offers in seconds when they are most receptive to such offers."
Some of the new credex web merchants who will participate in the launch include: Jewelry stores Brian Gavin Diamonds http://www.BrianGavinDiamonds.com and Beverly Diamonds http://www.beverlydiamonds.com. Home exercise equipment provider http://www.LivestrongFitness.com. Specialty retailers include http://www.PoolTables.com, http://www.Tal4x4.com for off road products and http://www.ShopGardenFurniture.com for outdoor furnishings, among others.
"With credex's convenient user interface, customers provide only a few pieces of basic information" says Stephane Touboul, CEO of Emerging Payments Technologies, Inc., creator of the credex brand. "We use our Express Verifiable Authorization patented technology to authenticate each customer. Based on participating banks underwriting criteria and algorithms, credex presents the credit or payment product for which the customer is most likely to get approved. credex works with consumer credit lenders to offer dynamic instant credit products so approval rates are immediate and extremely high".
Web merchants can become a credex web merchant at http://www.credex.net/merchant/signup
About credexTM:
credexTM is the flagship brand of Emerging Payments Technologies, Inc. - a leader in alternative billing and payments for over 10 years. credexTM refers customers to its partner banks that may issue instant credit. When Participating merchants feature the credexTM icon on their websites, credex facilitates e-Commerce by connecting e-Merchants, customers and banks. Express Verifiable Authorization® or EVA® patented technology is the cornerstone of the credexTM Great Offers credit finder service. credex's owners have built several major companies and are recognized leaders in the US and Europe in the mainstream and alternative payments industry.
# # #