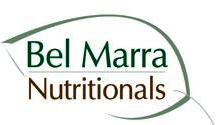 People who make fish oils and fatty acids a regular part of their diet have a lower risk of developing atrial fibrillation.
Toronto, ON (PRWEB) March 02, 2012
Bel Marra Nutritionals, well known for offering high-quality, specially formulated vitamins and nutritional supplements, supports research of omega-3 and delivers on the optimal dosage that will promote a positive impact on heart health.
According to a new U.S. study, a few simple supplement changes could mean mature adults who have a higher intake of omega-3 fish oils and fatty acids are 30 percent less likely to develop an irregular heartbeat than their peers who don't.
According to recent estimates, up to nine percent of U.S. residents will develop atrial fibrillation by the age of 80. This heart abnormality can ultimately lead to stroke and in other cases, heart failure. This research has shown fish oils and fatty acids have great promise.
According to recent research published in Circulation, mature adults with "higher circulating total long-chain omega-3 fatty acid (and fish oils) and DHA levels were associated with lower risk of incident atrial fibrillation".
Over 3,300 U.S. women and men (aged 65 and older and free of pre-existing heart failure) had their plasma phospholipid levels of eicosapentaenoic acid (EPA), docosapentaenoic acid (DPA), and docosahexaenoic acid (DHA) measured using the usual methods.
When the information was evaluated both total omega-3 and DHA showed parallels with a considerably decreased incidence of atrial fibrillation.
Dariush Mozaffarian, a professor at Harvard Medical School and lead author of the study says the results show serious promise for those with heart issues. "A 30 percent lower risk of the most common chronic arrhythmia in the United States population is a pretty big effect".
According to Dr. Victor Marchione, expert in Pulmonary Medicine this new information follows alongside other studies of its kind that conclude "people who make fish oils and fatty acids a regular part of their diet have a lower risk of developing atrial fibrillation".
The omega fatty acids and fish oils found in the study in the journal Circulation, were EPA and DPA. These particular omega-3's (fatty acids) are found in oily fish and eggs, but can also be found in several fish oil supplements.
(SOURCE: "Nutraceuticals World" Omega-3s Linked to Lower Risk of Arrhythmia, February 2012)
As the distributor of Extra Strength Omega-3 Miracle which contains the optimal dose of omega-3, Bel Marra Nutritionals offers high-quality vitamins and nutritional supplements in formulations designed to address specific health concerns. All ingredients are backed with scientific evidence. Every product is tested for safety, quality, and purity at every stage of the manufacturing process. Furthermore, Bel Marra Nutritionals products are produced only in Health Canada approved facilities, going that extra mile to ensure our health conscious customers are getting top quality products. For more information on Bel Marra Nutritionals visit http://www.belmarrahealth.com or call 1-866-531-0466.
Bel Marra Nutritionals, Inc.
100-7000 Pine Valley
Woodbridge, ON L4L 4Y8
pr(at)belmarrahealth(dot)com
866-531-0466
http://www.belmarrahealth.com
###