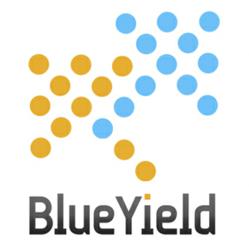 BlueYield's great rates and expert guidance process for financing a new or used car are the best I have seen.
Mission Viejo, CA (PRWEB) March 01, 2012
BlueYield, a consumer auto finance lending exchange and leading provider of private-label affinity automotive financing programs, today announced that it has teamed up with Generation America to offer auto financing solutions to their members throughout the United States.
BlueYield products and services are well designed to meet the needs of the demographic served by Generation America. Generation America members increasingly look to them to provide products and services that matter to them and are relevant to their interests. BlueYield's custom approach to each of its partners allows for highly targeted messaging and design that delivers a stress‐free customer experience.
"We are very pleased to partner with BlueYield to offer an automotive finance solution to the members of Generation America," said Generation America CEO Patrick Boykin. "BlueYield's great rates and expert guidance process for financing a new or used car are the best I have seen. We were looking for a partner with product depth and knowledge in this specialized segment of the auto financing market. We believe that BlueYield is just that partner."
"Our auto financing platform is the perfect fit for Generation America," said Robin Richmond, VP of Lender Development for BlueYield. "Generation America members have come to expect a high level of service in transacting business through Generation America partners. Financing a vehicle can be confusing and time-consuming. BlueYield gives the car buyer a way to accomplish the transaction in a greatly simplified process. We provide the financing and the Generation America member can feel confident that they are getting the best rate and funding their loan in a timely and efficient manner."
About Generation America
Founded in 2009, Generation America is the leading organization for benefits, insight and advocacy dedicated to serving conservative Americans age 50 and above. Generation America members reside in all 50 states, the District of Columbia, the US Virgin Islands, Guam and Puerto Rico.
They are committed to providing their members with first-class benefits and services that enhance their lives and save them money. They work with leading companies and merchants in insurance, travel, retail and now through their partnership with BlueYield auto finance services.
About Blue Yield, Inc.
BlueYield is a "direct-to-consumer" auto finance lending exchange, delivering exceptional value to its affinity partners, consumers, lenders and lead sources. The company deploys proprietary technology, sophisticated processes and high-touch service to create a unique experience for consumers seeking an alternative to dealer-sourced financing. BlueYield's advanced technical capability combined with a national network of established lenders creates an efficient platform for marrying the automotive finance needs of borrowers with the financial resources of lenders.
###