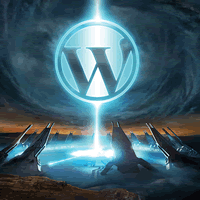 Excellent, fast, and reliable. Also you can host lots of domains there for the same price. - reviewed by David LJ, a real customer.
San Francisco, CA (PRWEB) March 01, 2012
The loading speed of the website doesn't help only for satisfied user experience, but also for better ranking on all search engines. WordPress is developed by PHP and MySQL and supported by most web hosts, but only a few web hosts optimize it well. As many users complaint with the slow WordPress hosting speed, TCWH recommends the Fastest WordPress Web Hosting for readers.
WebHostingHub offers WordPress web hosting at $6.95/mo originally, but it's performing the best of all web hosts under $10/month which we have reviewed so far. The high performance comes from WebHostingHub up-to-date powerful servers, fast connective network, and experts' optimization.
WebHostingHub wins the competition through the following items in detail.
1) All servers housed in Category A, PCI compliant data centers.
2) All servers are DELL branded, consist of 2 Intel XEON E5600 CPUs, 32GB RAM
3) N+1 Configurations on all servers using RAID 5 with very good I/O access performance.
4) BGP4 network to prevent downtime in case of loss of hardware.
5) All servers are configured to fully leverage PHP Caching, maximize available server RAM, and reduce I/O requests to the server's hard drives, in result to making the hosting WordPress sites loading faster.
6) The support technicians are expertly trained, and part of them are devoted into the WordPress community. In fact, most of WebHostingHub staffs use WordPress for their personal sites.
In the test by TCWH to use Fiddler2 to tune the loading speed of a sample WordPress site hosted with WebHostingHub, it only costs 0.52 second to load the home page, which is much faster than most of other famous web hosts.
WebHostingHub offers a special 50% discount for all readers redirected from this promotional link, at $3.95/mo only. WebHostingHub WordPress web hosting provides automatic WordPress installation & upgrade; over 1000 FREE WordPress themes & widgets; 1 FREE domain name for life; FREE $75 Google AdWords credit; and 90 days FULL money back guarantee.
To learn more about WebHostingHub, visit http://www.top-cheap-web-hosting.com/webhostinghub-coupon-reviews
About Top-Cheap-Web-Hosting.com
Top-Cheap-Web-Hosting.com (TCWH) is a leading web hosting reviewing and discussing website. TCWH, reviews web hosts unbiasedly based on the true experience and the feedback from real customers. The mission of TCWH is to help people find the best web hosting deals, and save time and money from a bad choice.
###