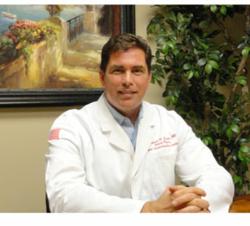 Having a renowned visiting surgeon join our team is beneficial to both our clients and our own surgical staff.
(PRWEB) March 02, 2012
The Skin Institute is a specialist centre that was first established in 1994 and it focuses on all as aspects of cosmetic medicine, clinical dermatology and skin cancer.
The Skin Institute has seven centers in Auckland, which are Takapuna, Silverdale, Ponsonby, Westgate, Albany, Parnell and Waiheke Island. They also have 5 more clinics in the South Island, which are Queenstown, Alexandra, Gore, Dunedin and Invercargill, and they have two new additions, which are Taranaki and Whanganui. They are planning to develop more Skin Institutes throughout the rest of greater Auckland and they have plans to expand into New Zealand too. These Skin Institute clinics will offer a similar range of services, which are currently being offered in their established Skin Institute Surgical Centre, which is based on Lake Road, Takapuna.
The Skin Institute recently had Dr. Ben Cilento, MD join their team for approximately six months. Dr. Cilento is a fellowship-trained Facial Plastic Surgeon and a member of the elite American Academy of Facial Plastic and Reconstructive Surgery. His specialties are plastic surgery, facial surgery and otolaryngology. He has also lectured in Asia, South America, Canada, Spain, Australia and New Zealand.
Throughout his medical career, he has trained and worked with leaders in head and neck and facial plastic surgery. He has received many awards for clinical research and has published numerous articles on facial plastic surgery. He completed his fellowship under Dr. Calvin M Johnson, Jr., the world famous surgeon who is credited by many as changing the way modern day surgeons think of rhinoplasty and facial rejuvenation. His addition to the Skin Institute is a fantastic opportunity for clients to take advantage of his expertise in facial cosmetic surgery.
Dr. Cilento's education started at Trinity College in Hartford Connecticut where he studied Biology. At Trinity College, Dr. Cilento graduated at the top of his class and was then inducted into the well known national honor society known as Phi Beta Kappa. After this, he joined the US Marine Corps where he served in the position as Signals Intelligence and Reconnaissance Officer during the first Gulf War. After spending five years with the US Marine Corps, Dr. Cilento decided to go back and complete his medical education. He transferred to the US Naval Medical program where he completed his education.
While at the Skin Institute, Dr. Cilento will be performing the following procedures:

Face lifts
Blepharoplasty (eyelid surgery)
Surgery for nasal disorders
Dr Cilento is also Board-Certified by the American Board of Otolaryngology which is one of the oldest medical specialties in the USA. Otolaryngologists are physicians who are trained in the surgical and medical treatment of patients who are suffering from disorders and diseases in the neck and head regions of the body.
Mr Mark Izzard, Director of the Skin Institute says, "this is a fantastic opportunity for some of our clients to access Dr. Cilento's expertise in facial cosmetic surgery." He continues, "we're always looking to enhance our service offering and having a renowned visiting surgeon join our team is beneficial to both our clients and our own surgical staff."
Dr. Cilento is now available for consultations at the Skin Institute clinic in Takapuna, Auckland.
###