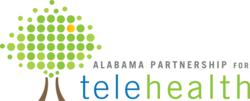 I am committed to working with the provider community, stakeholders and insurers across the state to make the telemedicine effort a success." Robert Bentley, Governor of Alabama
Alabama Partnership for TeleHealth, Inc. (PRWEB) March 06, 2012
Alabama Partnership for TeleHealth, Inc. (APT), a charitable nonprofit corporation, is a new agency in Alabama with a focus on increasing access to healthcare through the innovative use of technology. In collaboration with Georgia Partnership for TeleHealth (http://www.gatelehealth.org), Georgia's highly successful nonprofit state-wide TeleHealth network and the federally (OAT) funded Southeastern TeleHealth Resource Center (http://www.setrc.us), APT will strive to serve the citizens of Alabama by promoting and supporting new and existing TeleHealth programs across the state.
With the support of Governor Robert Bentley and Ron Sparks, Director of the Alabama Rural Development Office, the Alabama Partnership for TeleHealth will provide an opportunity for TeleHealth services to expand and provide greater access to healthcare to all of Alabama.
"Serving as a physician Governor gives me a unique perspective on the health problems facing Alabama. I have seen the impact that a shortage of providers can have on a rural community. I am committed to working with the provider community, stakeholders and insurers across the state to make the telemedicine effort a success." Robert Bentley, Governor of Alabama
"During my eight-year tenure as Commissioner of the Alabama Department of Agriculture and Industries, I learned first-hand of the desperate need for improved healthcare services throughout our state—especially in the rural areas, where so many of our citizens are in poor health and suffer from chronic medical conditions. They do not have access to the medical care that they need. This (TeleHealth) initiative would profoundly impact patient care and outcomes, as well as healthcare providers, and the communities they serve." Ron Sparks, Director, Alabama Rural Development Office
APT's Mission is to:

Improve and promote the availability and provision of healthcare services in rural and underserved parts of Alabama.
Educate and provide training and technical assistance to hospitals, clinics, and primary care providers to implement and achieve access to healthcare that is efficient, high quality and cost effective.
Reduce the service barriers that exist for patients who live in rural parts of Alabama at a distance from hospitals and other medical facilities.
###