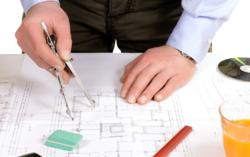 ...getting quotes from website designers that have construction experience was a real help
Basingstoke, UK (PRWEB UK) 10 March 2012
Website designers in London are plentiful, numbering over 10,000; however finding one that has experience of designing websites for architectural and construction sector is difficult due to the sheer numbers. A top London architect (based in Central Mayfair) contacted Marketing Quotes in January 2012 to help them get ideas and quotes from website designers that had construction experience.
'Website design for architects is quite a specialist process' commented Anne Richards (of Marketing Quotes) 'as there is a lot of factors to consider that are not in other kinds of websites, mainly the visuals for the portfolio.'
A representative from the architect in Mayfair commented 'really appreciated the help from Marketing Quotes, we are busy with tenders at the moment and just did not have time to go through designers portfolio's; so getting quotes direct from designers that have construction experience was a real help. We have selected a web designer in Croydon who we have met a few times, and look forward to the new site being launched in early May.'
One of the lead designers from the website designer added 'we are really looking forward to starting this project, the client has done some great projects around London and particular with hotels around the city, so we are now needing to get some great photographs to showcase in their portfolio to reflect their capabilities'.
About Marketing Quotes - Marketing Quotes is a free quotes service to help UK businesses to get free advice and quotes from local marketing agencies.
###