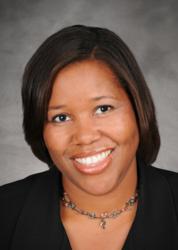 Nashville, TN (PRWEB) March 01, 2012
Compass EMP Funds announced today that Pleshetta J. Loftin has been added as chief compliance officer (CCO). As CCO, she is responsible for overseeing planning, implementation, documentation and management of all compliance and regulatory programs and initiatives.
"Pleshetta brings an abundance of experience to our senior management team as we continue to position ourselves for further growth and expansion. We are excited to add her energy, intellect and integrity to our organization," said Rob Walker, president of Compass EMP Funds.
Prior to joining Compass EMP Funds, Loftin was with BBVA Wealth Solutions serving as chief compliance officer and operations officer. Over her 20-year career, she has held several financial and operating positions in the financial industry primarily in Houston, Texas. Loftin is an honors graduate from Houston Baptist University, has a master's degree in business administration and holds numerous securities licenses and designations.
About Compass EMP Funds: Compass EMP Funds is a Registered Investment Advisor with the SEC and offers globally diversified, multi-asset class investment portfolios and mutual funds to institutions, financial advisors and their clients. Compass EMP Funds was founded in 1996 by David J. Moore, CFP®. Stephen M. Hammers, CIMA® serves as Chief Investment Officer. For additional information, visit the website http://www.CompassEMPFunds.com.
###